Why is a business card important
A business card is the first contact a potential customer is left with after a brief meet-up. It defines the next step of action whenever your services are required. It's the ultimate deal maker.
Why should you miss that opportunity to present your business to strangers come customers?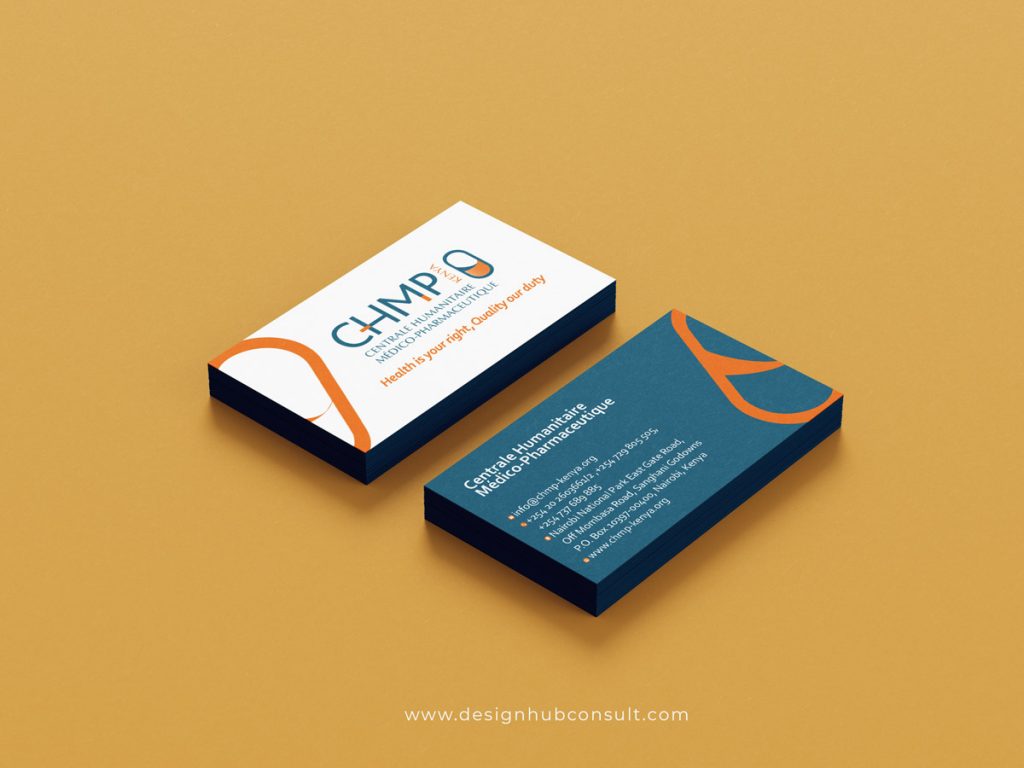 Take action and get your cards into the pocket.
Read: How to brand a business
What is required to design a business card.
This is a common question asked frequently by business owners looking to start on the right note. As a business person, you must be aware that a business is not yet a business without branding. What do I mean? As soon as the business idea kicks in, then you decide it's time, a name comes to your mind and the next step of faith is business registration. You get legal advice from business experts and registration procedures for a successful legal business.
After that process, you look for a design company to help you get the branding right. First, Getting a logo design means your business is now identifiable. The approved and confirmed Logo is then applied on stationeries, merchandise, Office, signage, and online channels.
Read: How to design a business Logo
Stationeries comprise business cards, letterheads, flyers, brochures, quotations, delivery notes, invoices, requisitions, complimentary, and notepads.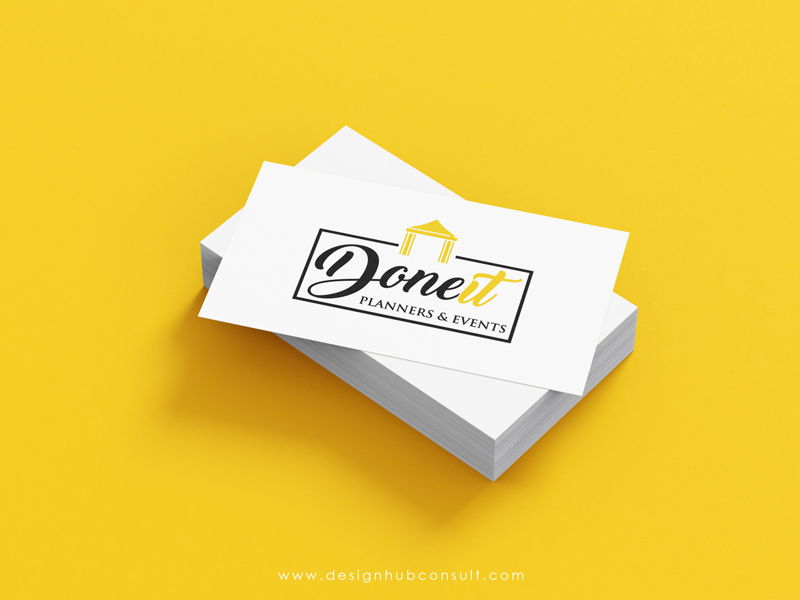 Secondly, the card owner or the general business card details follow. They included; Name, designation, physical address, telephone number, email address, and website.
Lastly, advise on the card orientation that is, whether portrait or landscape. It's at this point that the design company will recommend the best approach.
Important: Graphics design company Nairobi
How much is Business card design template
A business card design is mostly part of a design package that includes; Logo design, and stationery design. At design hub limited, we offer these package to start-ups and businesses seeking to own a business identity or rebrand their identity. A quotation is prepared and sent and request. Additionally, we also design per item with a business card design template costing about USD 30 or equivalent Kshs. 3,000.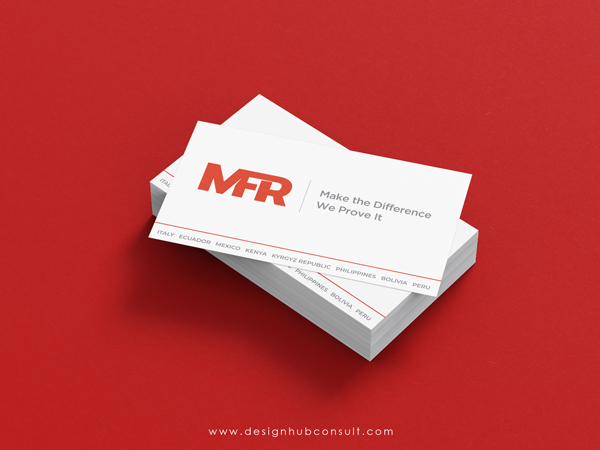 How long does it take to design a business card
Well, after we outline the requirements and the business representative sign-up for the business card design services, it will take a maximum of two days to deliver templates for approval. At this point, the client is at liberty to critic the design and send it back for amendments. If the business card design template is perfect, then, it is signed off and a printable file is prepared for submission or sent to the printer for production.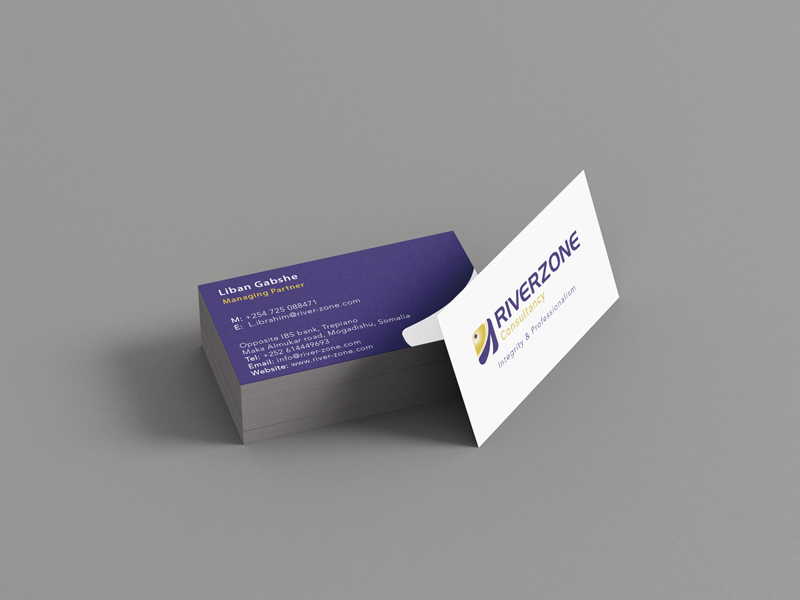 Where can I print business cards
In Kenya, Nairobi is a Printers hub. Design hub ltd has printing partners who deliver on quality and price. Among the best printers in Nairobi, we have identified and classified the best offset printers and the best digital printers in Kenya. This helps us get your work printed in record time while maintaining quality. Besides business card printing services, there are finishing methods that are recommended to ensure the business card has a perfect finish.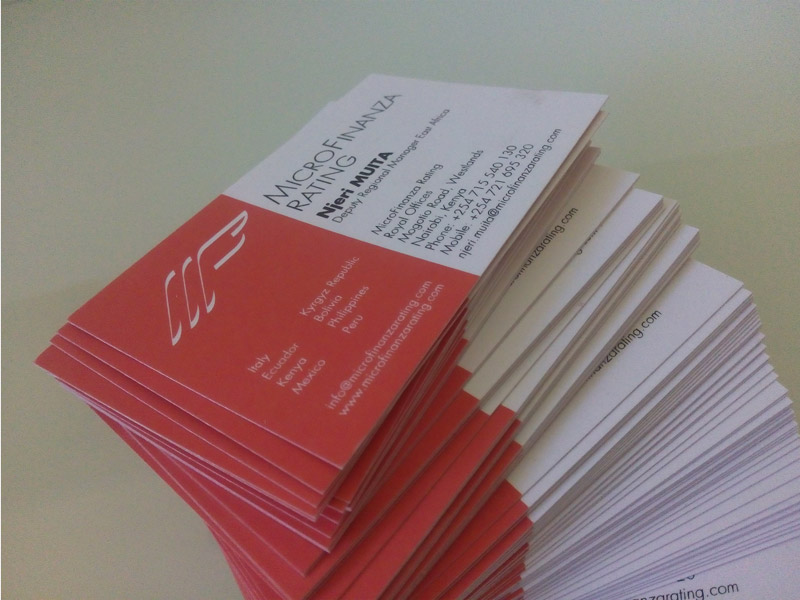 We further engage business card finishing experts to laminate the sheets, cut them to size for packaging, and delivery. There are different lamination and finishing methods that can be applied to a business card for distinct appeal.
Look out for the upcoming post on business card printing services to be better informed on the available printing materials and finishing.
Key: How to build a strong brand identity
We remain your go-to consulting agency for all the creative design services in Nairobi, Kenya. Get your branding right. For consulting and advice, write to us on brand@designhubconsult.com  or simply call/WhatsApp +254 707 624 629.