What is a business card
Before we discuss what a business card is, it is important we understand the important roles of a business card.
A business card helps in contact tracing
It is a marketing tool
It is a referral tool
Mostly, business cards are issued out in business events such as; Expos, Seminars, AGMS, Team building events among other local meetings such as fundraisers. When a need arises, the business owner can easily locate contact from a business card for enquiry. Secondly, as a marketing tool, a business card carries business information services therefore instantly selling the business to the target person. Lastly, a business card is a referral tool. It's contents can be used to recommend the business to friends interested in products and services offered.
Therefore, a business card is a branding tool that is affordable, easy to carry, and distribute to potential customers during meetings and occasions.
Types of business card
Businesses have preferences to the type of business card to use since it reflects the overall business image.. There are two types of business card.
Paper business cards
Plastic business cards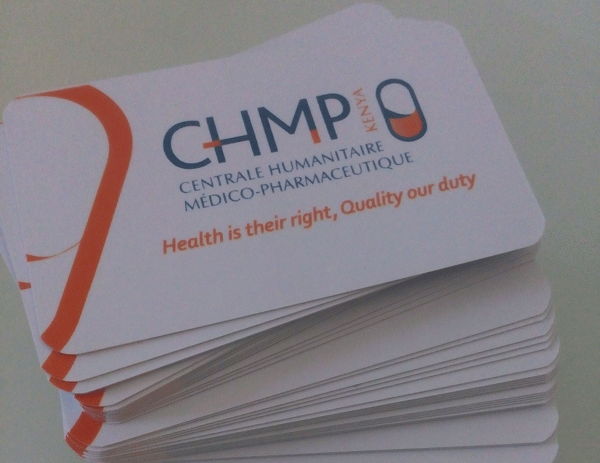 Paper business cards are the most popular due to versatility. They can be printed in different forms and textures making them the best fit for many organizations. On the other hand, plastic business cards are gaining popularity as printing technology improves.
Materials used to print business card
Paper manufacturing industries have continuously produced different materials used in business cards printing. That is, ivory board and art card paper sheets. The main difference is the feel texture with grammage variance a common aspect among them. Besides paper materials, plastic is also used to manufacture PVC sheets for business cards printing.
Business cards printing Methods
In Kenya, there are several methods used to print business cards but digital printing and offset printing are the most popular methods.
Digital printing technology in Kenya has grown steadily due to the availability of suppliers keen to support the printing industry with modern machinery. Earlier, off-set printing was more popular compared to digital printing since it was an old technology that was reliable in quality and guaranteed machinery service.
The advantages of digital printing
It is fast
Easy to operate
Economical
Digital printing takes the shortest time possible to print business cards since it is printable from the printer software in the computer. On the contrary, Offset printing is different because there are processes to be followed such as; Plate preparations, color calibration, testing, and printing.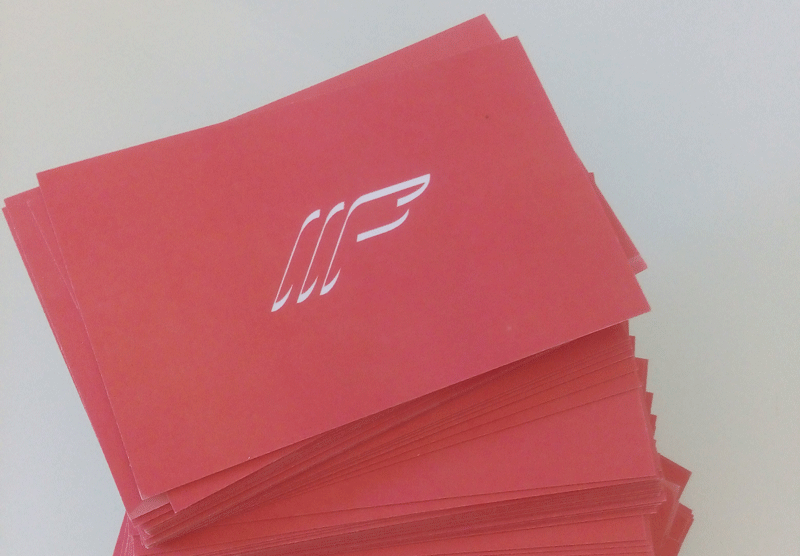 Digital printing is economical to businesses wishing to print small quantities on minimal budget. For bulk printing, it is advisable to use offset printing to ensure consistency, affordability, and quality work.
Business cards lamination methods
Besides printing, business cards can also be laminated. There are different types of lamination.
Gloss lamination
Matt lamination
Velvet lamination
3D lamination
Spot lamination
UV lamination
The main difference is the look and feel of the business cards. Corporate firms mostly prefer the gloss, matt and velvet methods for consistency and simplicity purposes. At instances, spot lamination is also used to emphasize the logo at the back of the business card.
Foiling is also used mostly with government organizations and events companies alike.
Business cards finishing methods
The most important aspect is the finishing. This entails cutting to size and packaging. Business card can be cut to specific sizes as outlined during printing. Also, they can be cornered all round or just two or single side depending with the customer preference.
After the finishing, they are packaged and delivered.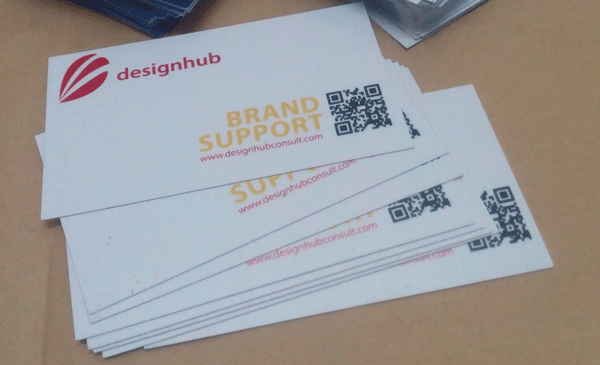 As a branding company in Nairobi Kenya, we ensure quality, affordable, and convenient business cards printing services are rendered with ease thus helping you get your branding right.
For business cards design and printing reach us on +254 707 624 629.