Designhub ltd is among the top creative graphics design company in Nairobi, Kenya. We are a graphics design consultant company with a rich graphic design experience in start-ups, small businesses, and medium enterprise's needs.
Additionally, we ensure your business is available online through digital and content development services. We provide online presence website setup services for all search engines and social media. We create SEO friendly websites and optimized social media platforms to help you reach your audiences with ease. Similarly, we have mastered the art of digital marketing and digital advertising to help you generate high value leads that are easy to convert.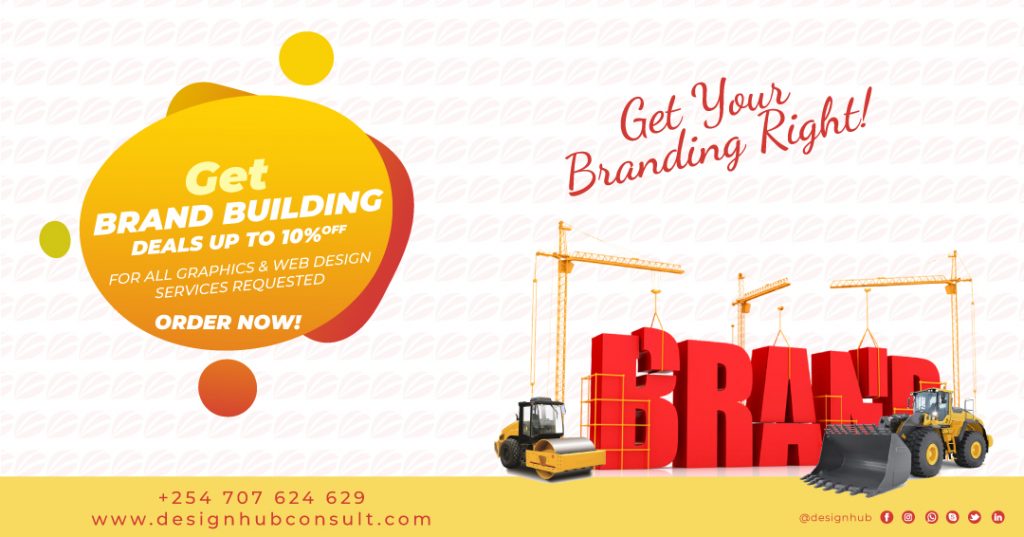 We help you get your branding right through graphic design services and later facilitate the transition in applications such as branding and advertising. This helps you achieve consistency without losing the graphics elements during the branding or advertising process.
Besides being a leading graphics design company in Kenya, we have integrated Photography services as a way of enriching media content for all the business communication materials. This way, the business owns the content produced without relying on stock content unless in unavoidable circumstances.
Graphics design services is a technology that has revolutionized how businesses package themselves to attract customers.
Logo Design Services
One of the graphics design processes is Logo design services.
This involves a business owner meeting a graphic designer to discuss the business branding needs. Depending on the level of the business, the team may expand to include a communication consultant, strategist, public relations expert, an advertising consultant, and a marketer to brainstorm on the expected results at the end of the day.
IMPORTANT : WHY YOU SHOULD INVEST IN A GOOD BUSINESS LOGO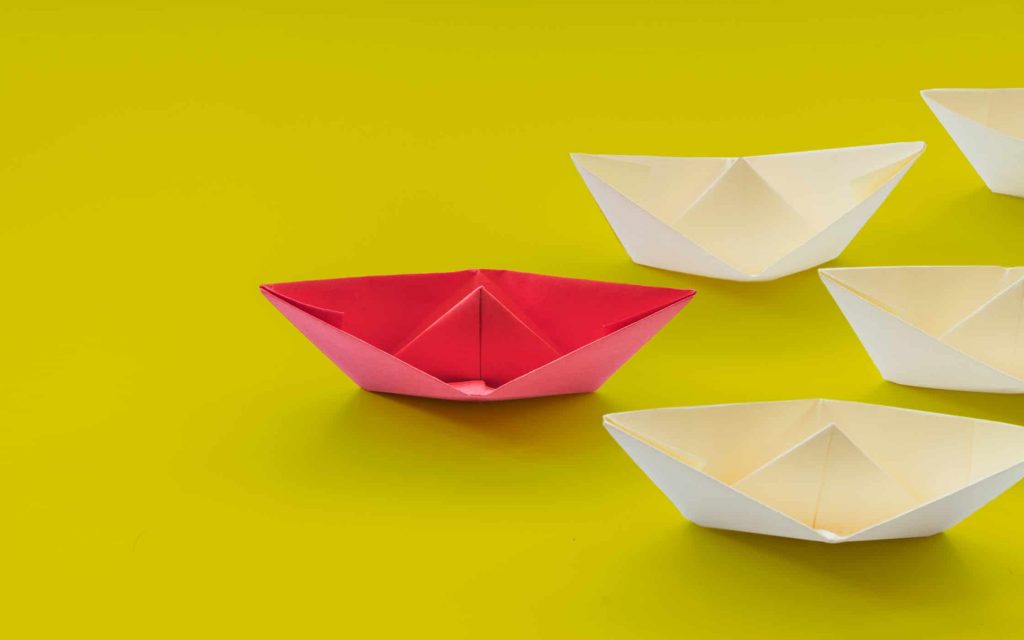 Startups and small businesses mainly start at level one where a graphic designer and a creative strategist dissect the business owners' idea to come-up with selling Logo visuals as thumbnails. Logo drafts help is bringing the client imagination home. It is at this point that the client joins again to discuss the Logo drafts with an option to reject or adapt the big logo idea.
Once the strategist, graphic designer, and the client are in agreement, the work begins to create digital visuals from the selected thumbnail idea. Here, the graphic designer/s retreat to create something amazing. They identify shapes, lines, colors, and objects that will be in harmony for a successful logo design project. Also, they apply principles of design to ensure Logo design artwork comes out as intended.
After the Logo design process is completed, the customer joins in for a consultative discussion towards closer. However, in a rare case that the client is not satisfied, the problem is identified, re-defined, and executed for confirmation. This happens within a limited time of three days to fourteen days depending on urgency and scale of work.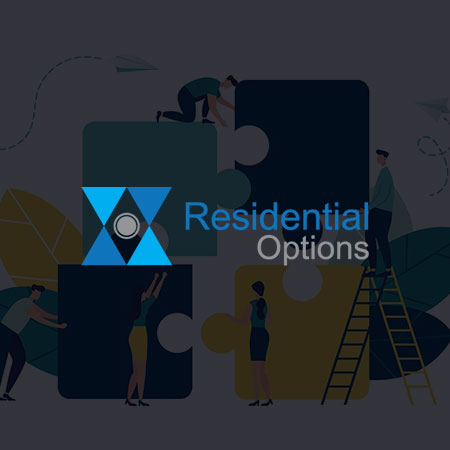 It is important to note that conclusive logo design project should never be rushed if there is time. This is because of the known fact that designers sometimes experience the creative block therefore limiting their imagination and creativity at that particular moment. Many times creative designers call creative directors to discuss ideas deep at night. Why? Because that could be the Eureka moment. Therefore unless unavoidable, creative projects should be allocated enough time and especially the Logo design process.
Also read: WHY A BUSINESS CARD IS IMPORTANT
As soon as the logo design process is concluded. The next phase involves coming up with a brand guideline. This is mostly requested by businesses looking to create a unique brand name in the market. The company may get specific colors, fonts, visual identity among other elements that will be the market differentiator. The brand manual or commonly known as the brand book, helps the business maintain consistency while interacting with third party service providers.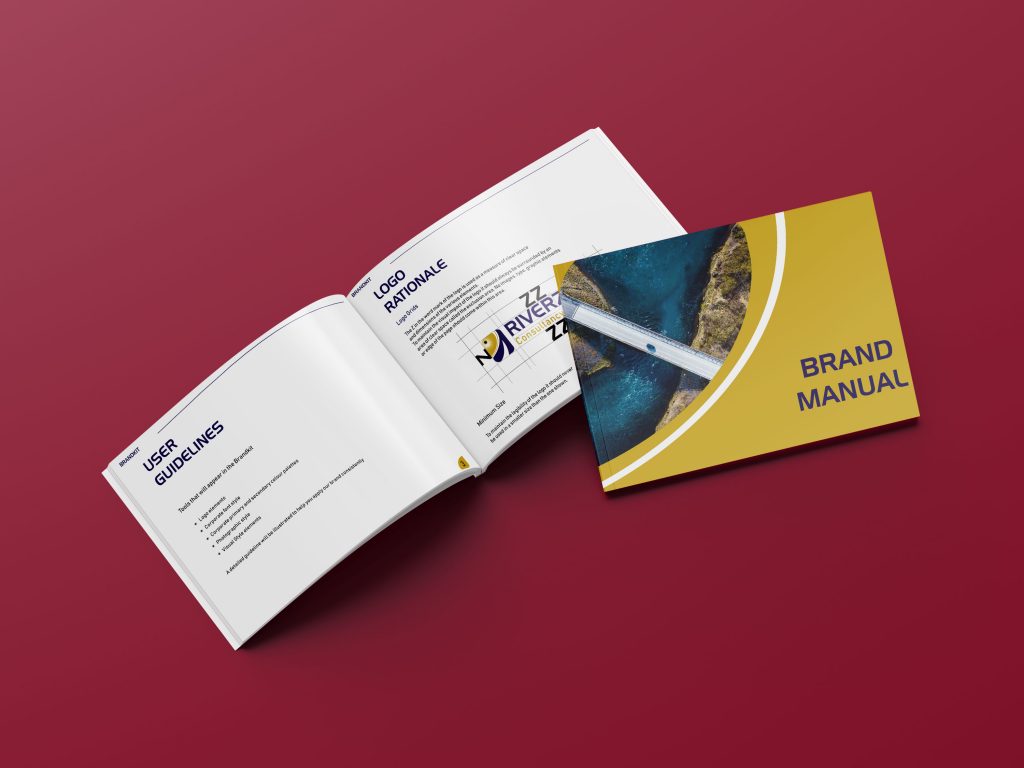 A brand book also contains stationery design guidelines such as; Letterhead, business card template, receipts, invoices, quotation, delivery notes, and complementary. It further shows how to position logos, typography, color use, photos, Online applications as well as print, branding, and advertising guidelines.
Learn More: HOW TO DESIGN A COMPANY PROFILE
Designhub Ltd offers both graphics design services for business marketing and brand building. We have bespoke graphics design packages that are favorable to all customer levels depending on arising needs. We also offer agency retainer provisions for medium enterprises looking for professional creative engagements that are independent and effective in service delivery.
Popular Graphics Design Services Nairobi
Besides Logo design and brand guideline creative services, there are other popular graphic design services that includes;
Company profile designing

Catalogue designing

Business plan designing

Business presentation template designing

Banner artwork designing

Poster designing

Flyer designing
Advert designing

Product package designing

Signage artwork designing

Office branding designing

Shop branding designing

Vehicle branding designing

Wall branding designing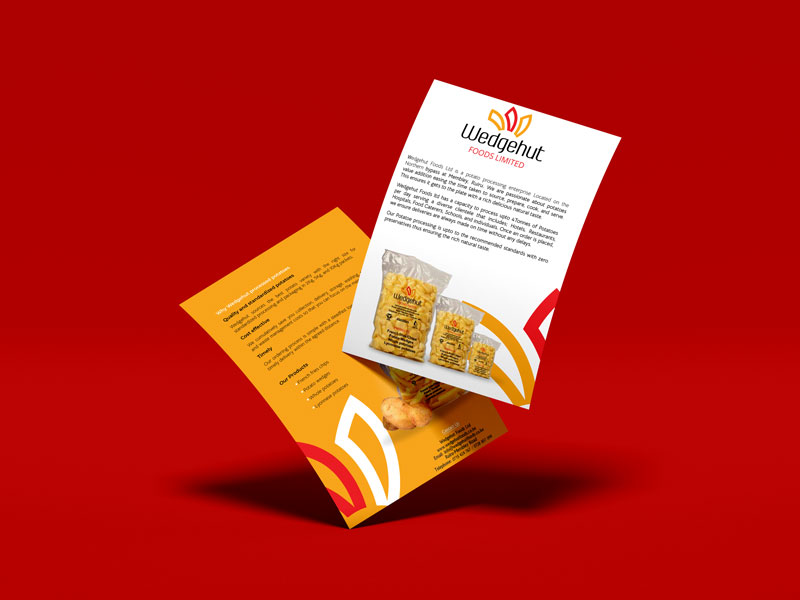 Among other needs.
In the recent times, customers have trusted the digital communication channels thus helping us deliver the graphics design projects with ease through video calls and meetings.
We are flexible to deliver graphics design services across the East African region. We have clients in Somalia, Uganda, Tanzania, and South Sudan besides the Kenyan market.
Our customer services lines remain open on +254 707 624 629 or info@designhubconsult.com. You can also WhatsApp us through the same line.