Are you a Multinational company with interests in Africa? Are you planning to display your products or services during an exposition event in Kenya? We are the best expo branding company in Kenya to handle all the branding requirements before and during the Expo.
Over the years, Design hub ltd has delivered events branding projects that includes; launches, expos, and conferences for both local and international companies. Our creative, printing, and branding expertise has been our strength since inception anchored on innovation, efficiency and effectiveness.
Try our expo branding services today!
Nairobi Expo branding guide
Among the factors to consider before an expo are;
Creative timelines
Printing timelines
Availability of branding materials
Quality of printing materials
Supplier Reliability
Supplier Efficiency
Creative Timelines
The sourcing company should ensure there is enough time to design the branding materials. However, the most important aspect is the ability to work within the set timelines to deliver a graphics design project. Time notwithstanding, availability of content is also important. This ensures a smooth creative process without wasting time on image and write-up sourcing. Once the sourcing company decides to participate in an expo event, then creative timelines must be set to ensure creative expo branding materials are delivered successfully.
Printing timelines
A well planned expo should ensure to reserve enough printing timelines before the event. On a very tight schedule, at least four days should be reserved for sample preparations, approval, and printing. This will ensure the printing company delivers on time and quality. Sometimes, last minute changes on artworks derails the printing process subsequently causing printing delays. We prefer to have more printing time than run up and down trying to supply the materials once the expo is open.
Availability of branding materials
All companies have different expo branding requirements. For instance, a company requests for branded merchandise materials that are limited or not available locally. In this case, a company may decide to use the locally available materials so as to save on import costs and shipping delays. We facilitate with materials sourcing, branding and delivery at affordable and convenient rates.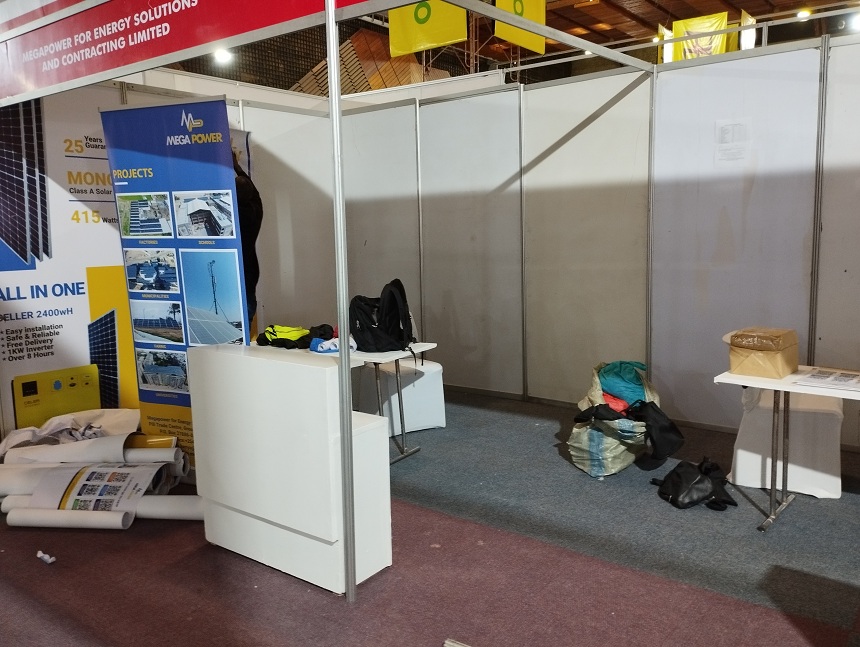 Quality of Printing Materials
Besides the availability of the materials, print quality plays an important role. The expo visitors will feel better with quality giveaways than cheap and poorly printed materials. These translates to quality products or services and it will easily persuade the visitor to engage with such a business. Already a connection is created though quality printed giveaways.
Supplier Reliability
Once an expo date is announced, the exhibitor should embark on an expo branding supplier search. This can be done online or through contact persons in host country. However, an online search will quickly give you a landing on who to trust with the job. Customer reviews and work portfolio are the guiding star towards securing a reliable expo branding company in Kenya.
Supplier Efficiency
Once a contact has been established, it is important to disclose the timelines. This will help the supplier to plan adequately before the expo. All the bottlenecks should be addressed while discussing deliverables and costs. The supplier should disclose the best working timelines and desired delivery dates. Based on costs of materials and efficiency, then the client is required to contract the best branding company of choice.
Important: How to brand promotional materials in Kenya

Expo branding materials requirements
For a successful exposition, a company should at least budget on the following items.
A booth/tent
Banners/rollups/stickers
Branded merchandise
Printed flyers/brochure/catalogs/company profiles
Branded t-shirts/Polo-shirts/caps
A booth is often provided by the expo organizer which can also be a tent depending on the setup area. At the Kenyatta international conference Centre (KICC), Nairobi, indoor and outdoor spaces are available for grabs. A commercial manufacturer such as tractors makers may choose the outdoor space due to the technicalities of products display while a small car manufacturer goes for the indoor space. All the spaces come with measurements which help in planning for branding materials. Booths work well with stickers and rollups while tents work well with rollups and banners.
Banners, roll-ups and stickers convert a booth or a tent into a visual space. Visitors will find themselves stranded in well branded areas due to the attractiveness of the display. It is important to ensure that your space is perfectly branded in order to attract visitors. You can never go wrong with an experienced branding company in Nairobi.
On the other hand, branded merchandise compliments the expo activities inside the booth. After establishing a contact, it is important to appreciate the visitor with a branded item such as pens, notebooks, key holders, caps etc. It will often remind the visitor about your services.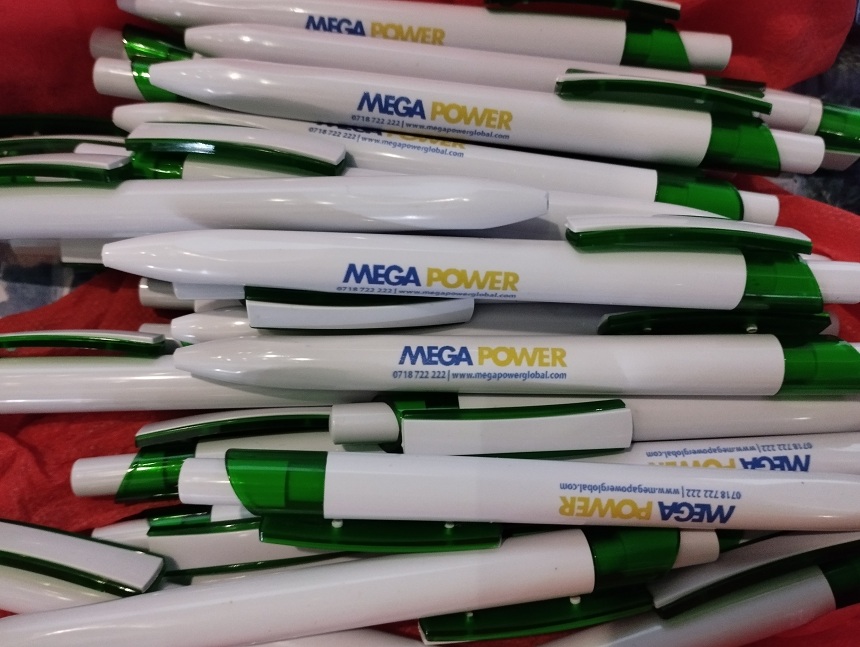 Similarly, printed materials act as a reference point once the visitor settles down at work or home to go through the materials gathered. They are able to go through the information and possibly contact you later. You are always encouraged to have all the printed materials available because visitors come in as experts, agencies, contractors and may ask for all kind of information. A business card, brochure, flyer, catalog and company profile may serve different customer depending with the levels of engagement.
During an expo, it is important to ensure a company looks professional through branded wear. Branded polo-shirts, t-shirts and caps help the visitors identify the key persons inside the booth. Branded wear will also give you the outlook of a serious business.
We will help you in expo materials sourcing, branding and timely delivery.
In conclusion, a successful expo is determined by the timelines, materials and expo event awareness. Once the event organizers play their part in awareness campaign, then the exhibitor should be equally prepared to quickly search, shortlist and contract a trusted branding supplier in Nairobi, Kenya who will ensure all the materials are delivered within the agreed timelines and cost.
At design hub ltd, we are at your service to deliver all expo branding requirements. Our graphics design, printing, and branding experience enables us to consistently supply quality services beyond client expectation. We will be happy to be your supplier during an expo branding event in Kenya.
To talk to us, call +254 707 624 629/+254 733 624 629 or simply email to brand@designhubconsult.com