Are you looking for a quality branding company in Nairobi, Kenya? Designhub Ltd is a leading branding company in Kenya offering a one stop shop for Graphics design, Printing, Branding, and Advertising services. We have mastered the art of personal and business branding in Kenya with over 7 years in the communication Industry.
We help you understand the end goal through a branding plan that is well researched, analyzed, and implemented with ease. Our graphic design services aid in the branding process that leads to a visually appealing brand.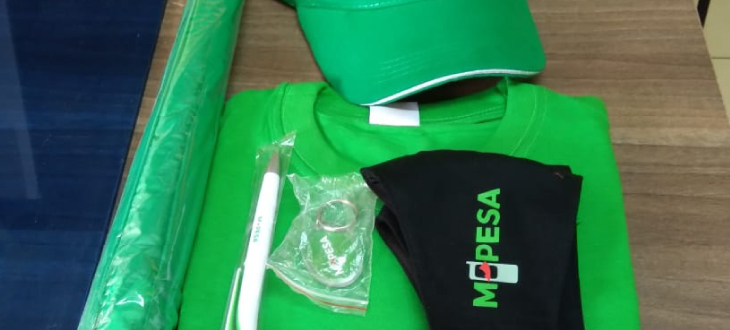 How to print promotional posters in Kenya
Promotional posters are communication materials that help to promote a personal or business brand. They contain images and writings that are attractive, informative, and influential to a prospective customer.
We specialize in both digital printing and offset printing for bulk poster orders to accelerate business or political campaigns. Besides printing, we ensure to provide the best graphic design services that complement your poster attractiveness when distributed for campaign activities.
Are you looking for best poster printers in Kenya?
To ensure you get the best out of poster campaigns, always engage with a company that understands the campaign objectives, goals, and the reach dynamics.
How to Brand reflector jackets in Nairobi
Getting the word out there can be an uphill task but with Boda Boda community in the vicinity, the equation changes. Why? Because, they are the best mass broadcasters at the grass root level. Therefore, a branded reflector jacket becomes an important aspect of a campaign activation. As a branding company in Nairobi, we understand the importance of branded reflectors and how to distribute reflectors depending on the target audience.
We help you design a selling reflector message, brand the reflectors, and distribute at affordable rates.
Learn about Branded merchandise process
How to brand campaign vehicles in Kenya
Business advertising and political campaigns are among the top users of vehicle branding services in Nairobi. However, the vehicle branding wave has gone deeper into the counties and the country at large to maximize visibility. Vehicle branding technology is an effective communication tool especially for vehicles distributing goods and services across high populated areas such as towns, markets, and residential zones.
To brand a campaign vehicle, you must consider; the cost of branding a vehicle, county license, and the audience on the ground. This will help you plan to maximize the branded vehicle visibility period without applying for license renewals even before you realize return on investment.
For instance, vehicle branding in Nairobi, Kenya is charged annually by the county. That means if the campaign period is set towards the end of the year, the license fee may not be fully utilized since you'll be required to renew again at the beginning of the New Year.
To ensure you get maximum returns through car branding, truck branding, bus branding etc. Install attractive graphics that clearly show your advertising intentions without creating confusion. The message should be direct and on point. The branding must also be done neatly to avert peel-offs that distort the information.
At Designhub Ltd, we offer you Vehicle branding services that maximize visibility while clearly communicating your ultimate intentions to the target audience.
Best read: Vehicle branding tips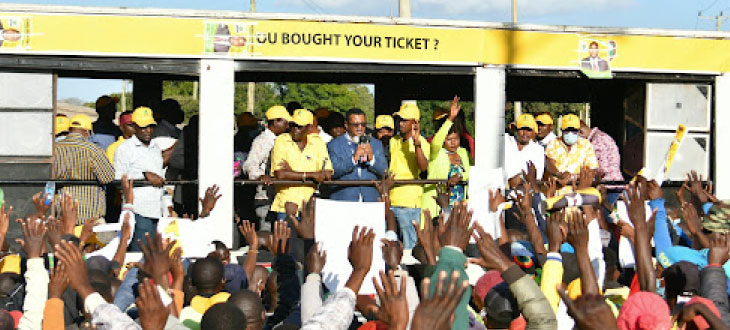 How to Print T-shirts in Kenya
T-shirts printing is an effective campaign tool that also doubles up as a personal gift to the recipient.  Branded T-shirts are affordable hence popular with corporate events, roadshows, expos, merchandising, and campaigns mobilization activities. Printed t-shirts are visible from a distance especially when worn by a crowd during activations.
A printed t-shirt should carry information in the most basic form in order to clearly communicate. A logo or picture should appear at the front while call to action writings appealing at the back. However, the prints are not limited to the front and back only. Sleeves are also printed with images and writings. Campaign t-shirts mainly mimic the primary color of the company or aspirants party. This helps to quickly identify with the brand without causing confusion.
Designhub ltd offers t-shirts printing services in Kenya and the East Africa region. To ensure you get the best t-shirt printing rates, ensure to send the final design (artwork) for a competitive quotation.
Also read about Promotional items branding
How to Print Caps in Nairobi
Caps printing in Kenya has been revolutionized by new technology that cuts printing costs as well as the delivery period. Caps can be branded using different methods depending on quantity and the turn-around time. Mostly, caps are branded with the Logo or name at the front and a tagline printed at the back. The printing method is guided by; the budget at hand, the printable details, and the quality of the cap.
To ensure you get the best cap branding deal, always enquire with the branding company of choice for guidance. Many times customers buy goods with limited branding due to the nature of cap design and material used. It is recommended to get all the branding materials from the printing company to avert a material to printer compatibility issues thus significantly reducing losses.
At Designhub ltd we advise on materials and printing methods to ensure a successful campaign period with positive results.
Important: 150 Best Promotional items ideas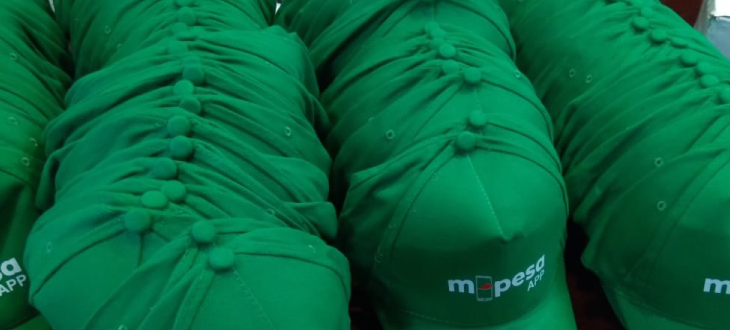 How to brand a Lesso in Kenya
Lesso branding in Kenya is famous with political campaigns. However, they are also used mostly by Non-governmental organizations seeking to promote social-economic activities in Kenya. Companies on the other hand, use branded lesso for merchandising purposes during activation activities.
The advantage of Lesso is the affordability and the usability among the women in Kenya who mostly interact while dressed on them in their neighborhood. A branded lesso displays a logo and a simple message which is readable from behind. Political parties in Kenya are famous with branded lesso giveaways giving them an upper hand against their competitors without branded campaign merchandise.
To order branded lesso for campaigns in Kenya, get in touch with us for affordable lesso branding services.
Remember, it is important to ensure a campaign initiative is well planned and executed. Always order branded merchandise on time for smooth activities during promotions. All campaign materials should be consistent and displaying a common message without causing confusion, conflict, and clutter to the target audience.
We offer expert advice on graphics design, printing, branding, and advertising services to positively impact your business. For enquiries, kindly contact us on +254 707 624 629.