Many are the times you would wish to send the right and engaging message (SMES BRAND) to your customers but it fails to drive sales and achieve the set targets. Sometimes it could be; Your research was wrong in identifying the right audience, setting objectives, aligning the plan, execution of the plan, actions to taken and the control methods.
According to Craig Davis, a seasonal Advertising expert, "We need to stop interrupting what people are interested in and be what people are interested in." therefore understanding the customer to the core before setting out to interest them in your product or services is 'importanter'
A strategic Smes brand communications plan is a key part of any branding effort. Integrating a strategic plan into your Sme marketing efforts, assures you reaching the right audience at the right time and generating the desired results for your brand. It's an analytical approach to creative efforts. Additionally, like any good strategy, a strategic brand communications plan should begin with research.
The following SIX components are the backbone of an Smes brand communications strategy, that will candidly inform the rest of your plan.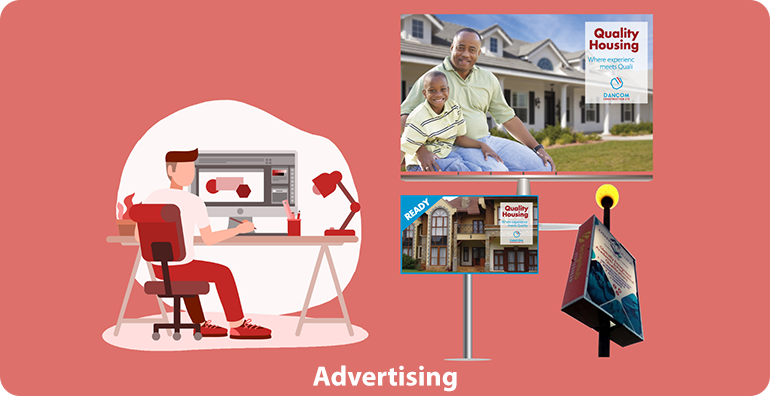 Simply put the following for your SMES brand;
Analyze and understand the customer. Know WHO are you communicating to? WHAT are their interests among other factors.
State goals and objectives. WHY are you seeking to communicate? What do you want to achieve? If you own a manufacturing plant, your goal should be to increase sales by 30%.
Create the key message. To communicate effectively, what do you need? Come up with a clear and precise message that consumers will easily comprehend and digest to give you results.
Ask yourself HOW, to who and WHEN to send the message. Develop a tactical plan that you'll stick to throughout the campaign period. It's the blueprint that will fuel the vehicle towards reaching it's destination.
It's time to take action. Get the message out there through channels that will easily reach the audience.
Lastly, measure results to determine if the message is creating an impact or not.
If not, re-strategize and refine the message. If there is exponential feedback, consider increasing the frequency for maximum impact.
Unfortunately, we're operating in a modern, dynamic and disruptive times. Therefore products and services innovation is key as far as campaigns comes in handy to escalate demand.
In conclusion, it's 'importanter' to do a situation analysis, define objectives, set a plan, identify tactics, create an action plan and finally take control.