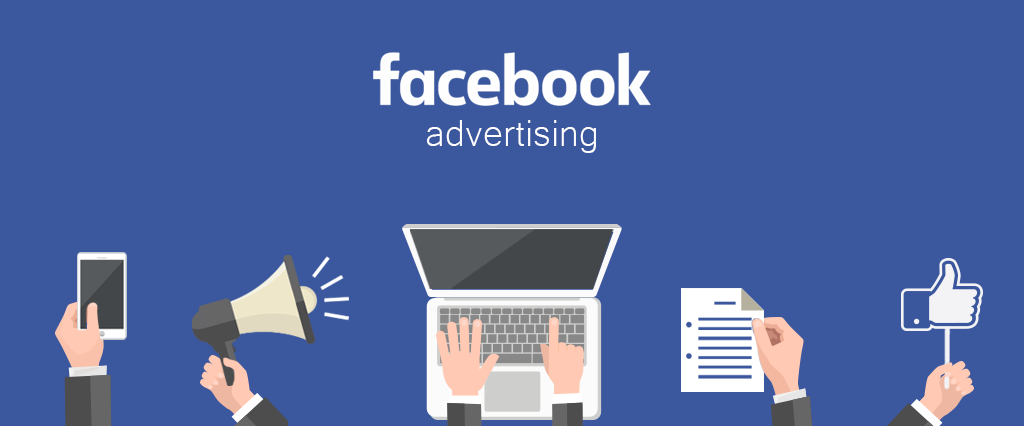 How can Facebook as a digital media impact your business growth amid COVID-19 and thereafter?Charlie, a young, determined businessman with a vision to scale his business was curious to learn ways to integrate digital advertising strategies and boost revenues. He knew it was worth trying but was not sure if it will work or just a waste of resources. But bearing in mind how he risked starting the business, he had to continually risk revenue in order to grow the business exponentially.
The biggest threat to the business was technology. The business had performed well until e-commerce business models emerged and started diverting his traditional revenue streams. Initially, he would meet his daily target of selling goods to walk-in customers as well as making nearby orders through phone calls.
However, he was worried.
But after research and sharing with his family, his eldest daughter suggested social media marketing as an immediate intervention while building other online marketing channels such as a well-optimized website with a shop function, blogs, and SEO.
Learn how to get started https://designhubconsult.com/how-to-advertise-online-in-kenya/
Today we shall lead you to learn how to create a Facebook business page, ads and setting up the budget over a certain period of time.
Facebook Advertising
In order to avert competition, he set aside a budget to counter competitors through Facebook.
But how?
Create a Facebook Business page ( If you don't have, you should create immediately)
This will represent the business on Facebook while building followers with daily updates on the business offerings as well as industry knowledge tips to potential customers.
It will also help in goods and services promotion and
Lastly, assist in getting customer reviews and feedback.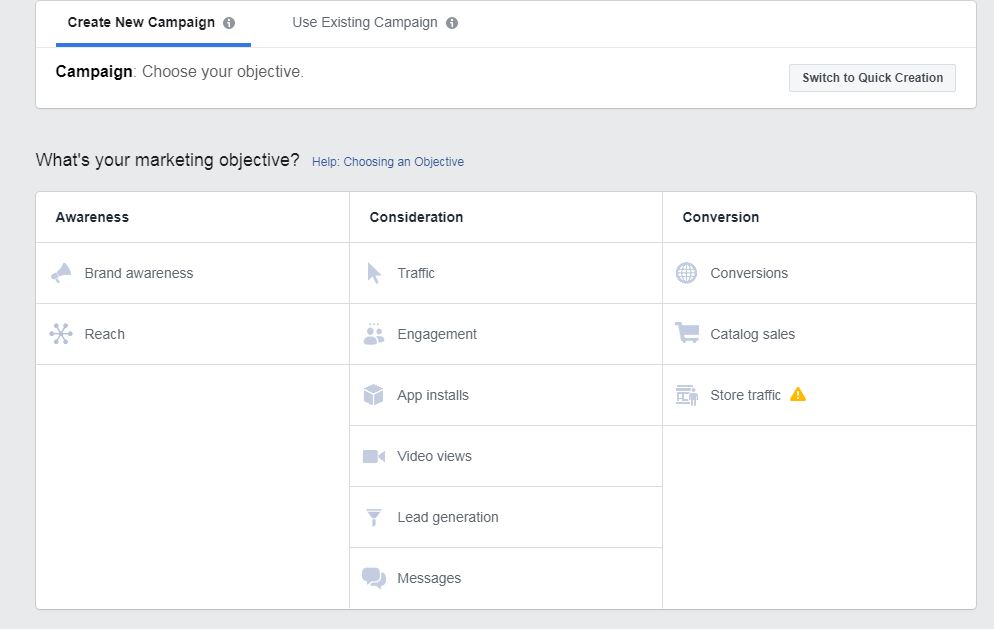 Choose your Objective
Log into Facebook Ads Manager and select the Campaigns tab, then click Create to get started with a new Facebook ad campaign.
Facebook offers marketing objectives based on intended results, that is:
Brand awareness: Introduce your brand to a new audience.
Reach: Expose your ad to as many people in your audience as possible.
Traffic: Drive traffic to a specific web page, app, or Facebook Messenger conversation.
Engagement: Reach a wide audience to increase the number of post engagements or Page Likes, increase attendance at your event, or encourage people to claim a special offer.
App installs: Get people to install your app.
Video views: Get more people to watch your videos.
Lead generation: Get new prospects into your sales funnel.
Messages: Encourage people to contact your business using Facebook Messenger.
Conversions: Get people to take a specific action on your website (like subscribe to your list or buy your product), with your app, or in Facebook Messenger.
Catalog sales: Connect your Facebook ads to your product catalog to show people ads for the products they are most likely to want to buy.
Store traffic: Drive nearby customers to brick-and-mortar stores.
Best Online Marketing Strategies https://designhubconsult.com/best-digital-branding-strategies-for-msmes-enterprises-in-kenya/
After identifying the objective, we now move to the next step.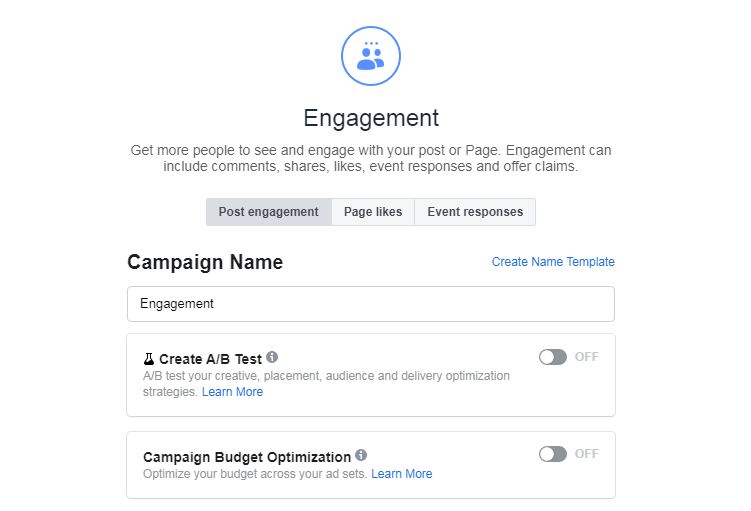 Name your Campaign
Set up your Ad account
Target your Audience
Here you have two fields in which to make your audience as specific as you can:
Detailed targeting: Use this field to specifically include or exclude people based on demographics, interests, and behaviors. You can get really specific here. For instance, you could choose to target people who are interested in both cakes and bread but exclude people who are interested in iced cakes.
Connections: You can target or exclude people who have an existing connection to your Facebook Page, your app, or an event you managed. For example, if you want to reach a new audience, you would select "Exclude people who like your Page." If you want to promote an offer or new product to existing fans, select "People who like your Page" to reach people who already know your brand. You can also choose to target friends of people who have previously interacted with your brand.
Choose your Facebook Ad placements
Scroll down to choose where your ads will appear. If you're new to Facebook advertising, the simplest choice is to use Automatic Placements. When you select this option, it will automatically place your ads across Facebook, Instagram, Messenger, and the Audience Network when they are likely to get the best results.
Once you have more experience, you may wish to place your Facebook ads in specific locations. You have the following options:
Device type: Mobile, desktop, or both.
Platform: Facebook, Instagram, Audience Network, or Messenger
Placements: Feeds, Stories, in-stream (for videos), messages, in-article, and apps and sites (external to Facebook).
Specific mobile devices and operating systems: iOS, Android, feature phones, or all devices.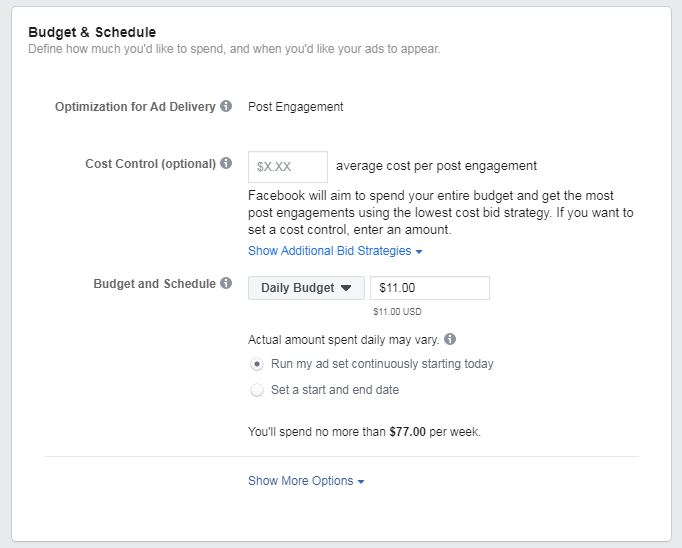 Set your Budget and Schedule
Create your Ad
It dynamic ads automatically show the right products to people who have expressed interest on your website, in your app or elsewhere on the Internet. Simply upload your product catalog and set up your campaign once, and it will continue working for you for as long as you want – finding the correct people for each product and always using up-to-date pricing and availability.
https://www.facebook.com/business/ads/dynamic-ads
Lead ads are so much more than just a form – they can help you drive objectives from the top of the funnel – such as Brand Awareness and Reach – to customer acquisition. Optimize your lead ads for quick follow-ups or higher-quality leads with custom features.
https://www.facebook.com/business/ads/lead-ads
Finally, you are ready to meet your new customers on online.
To set up social media advertising accounts, you'll notice it requires time, skills and experience. To ensure a return on investment is realized, Ads changes are made in order to achieve targets. Therefore, a dedicated team is required so that you can comfortably handle the key business. At Designhub ltd, we help you set up, run and achieve sales targets online. If need be, we can train dedicated staff to run the business together with you as they do other duties related to sales.
Here are advertising insights links from Facebook advertising which can help you actualize your plan.
https://www.facebook.com/business/news/insights/lead-with-creativity
https://www.facebook.com/business/news/insights/build-better-brand-connections-with-gen-zers-and-millennials
https://www.facebook.com/business/news/insights/build-a-strong-brand-with-a-measurement-first-approach