It's a descriptive business document (company profile) that gives background information of who you are, what you do, your values and promise. It's your business designed and compressed format, that can be shared either on email, Whatsapp or sent as a printed document for evaluation. It contains words that best describe a business to potential customers, images that are an attractive and true reflection of the business.
A company profile is defined by the write-up. These are the words that make sentences which in turn create paragraphs that are precise and candid in describing a business. A good write-up should be descriptive in nature as well as elaborative so that the reader mines all the necessary information without strain.
Secondly, a selling company profile should have images that are clear, relevant and objective. If showing the staff, they should look bright and charming to the reader. Concept images should flow with the write-up without contradiction or seem too ambitious. Let images that appear about customer service be customer-centric. Product images should show some level of professionalism (Consider hiring our product photography services) without looking dull, clouded or out of place.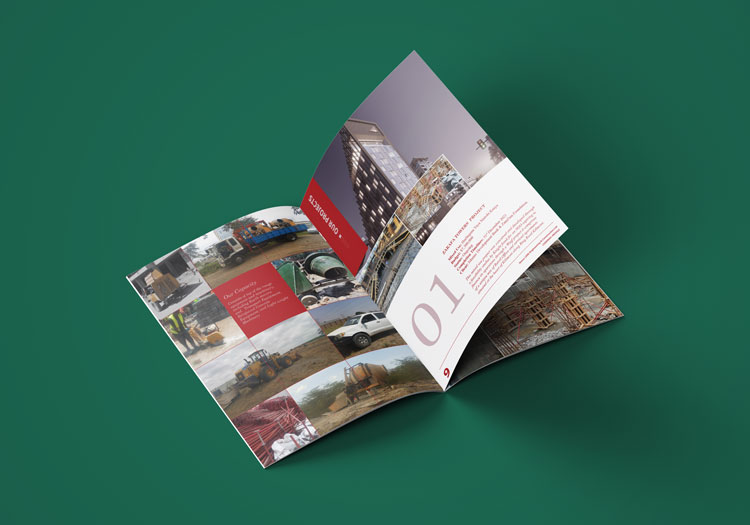 Thirdly, with the write-up and images ready, focus now should be the appropriate layout for the profile. You may have encountered an inspiring design and wish to have something similar or you like originality as we do. Sometimes the content provided could be perfect but ruined by the layout provided. To assure you get the best out of it, ensure your business identity is well defined. Both the logo and colors are inspirational and congruent.
Fourth, the logo should be provided in an editable format to avoid low-resolution images on the final document. Brand colors should be defined with values or simply as provided in the brand manual. This prevents false-color representation that in-turn ruins the document authenticity. Color creates the visual attractiveness of a profile with appropriate graphics.
Lastly, graphical images or creations used in a business profile should be magnetic, aiding the client with necessary information towards a successful bid. If charts are drawn or infographics used, let them simplify and reveal the correct data. That way, the information will be credible and easy to understand.
Remember, a selling company profile should have a perfect write-up, clear images, exceptional layout, agreeable logo, and attractive graphic illustrations.
To help you sell with ease, we have a creative team that will assist to create a logo, curate content, provide layout and finally create a selling company profile.