Did you know Kenya Is the business gateway to East Africa?
Kenya is known to host key business development events that are attended by delegates from across the world. Multi-national organizations seeking to trade with the East African communities participate in Expos, seminars, and stakeholder events where they interact with government agencies, private sector officials, and local traders. It is therefore important to have well-branded events with booths, tents, merchandise, and staff in order to stand out. Event branding promotes visibility, engagement, and sales with guaranteed networks.
Why brand an event?
An event is a planned activity that is intended to achieve set goals before, during, and after it has taken place. Before an event takes place, it is premeditated and organized on paper with key happenings highlighted as major milestones. Amongst the key milestones before the event takes place is branding. Today, event branding is a key attraction to the success of an event.
Important: Best Expo Branding Company in Nairobi Kenya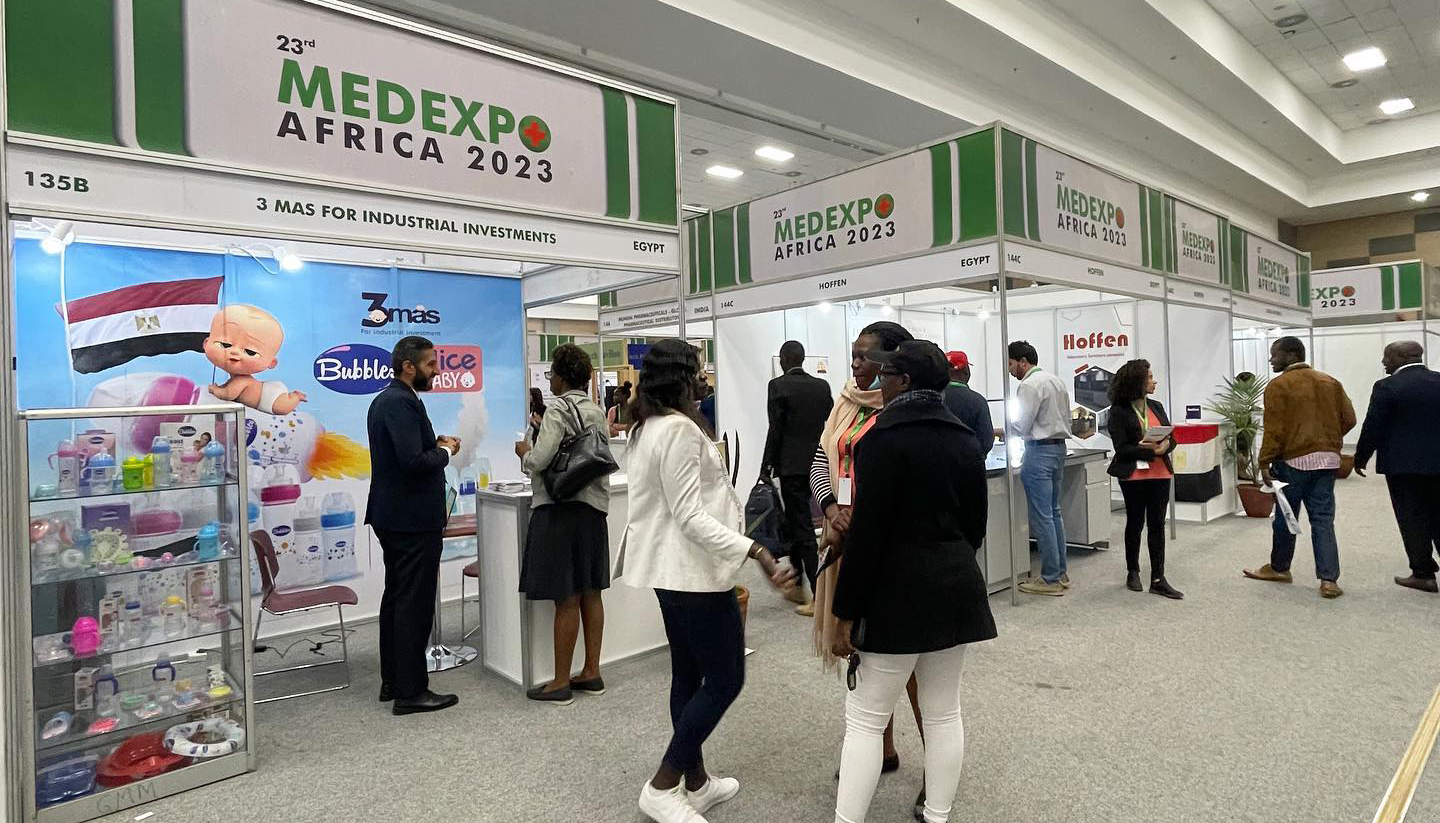 Exhibition and Events Centres in Nairobi
Nairobi, Kenya has been regionally recognized as the best city for Meetings, incentives, conferences, and exhibitions. It has proved to be accommodative, innovative, and affordable to host and facilitate trade within the greater East and Central African countries.
Kenyatta international conference center (KICC) has long hosted major events such as delegates' conferences, expos, launches, and seminars, but guests are now exploring other centers such as the newly built Sarit center exhibition center, bomas of Kenya, among other facilities within Nairobi.
Where do you begin?
At the planning stage, it is important to imagine the look and feel of the event. That means you originate a theme that will guide the event. Create a clear message, branding, and decorations that are inviting. Secondly, think of the visitor's experience. How do you want them to feel once they are at the event? Lastly, think about branded giveaways, photo booths, interview sessions, fun activities, and hospitality.
During the event, things become easy since you'll have all the requirements together. Always have your checklist to ensure everything is ready when required. Mostly, exhibitors are stranded with a limited supply of branded merchandise since they underestimate the event's visitors' attendance. It is important to contract a branding company that will quickly respond to fill the gap and ensure all printed and branded materials are supplied.
After the event is concluded, it is time to take stock of how many contracts, orders, and contacts have been recorded. It is also time to go through visitors' feedback and ensure you improve during the next event. And also pull down the branding from possibly hired booths and tents.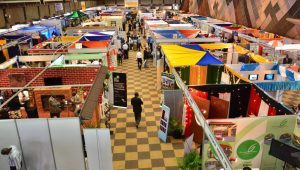 Why choose Design Hub Ltd
Event branding is key to the success of any business both small and large enterprise. It is important to consider branding experience, innovation, efficiency, and effectiveness during the branding company selection process. Our over 10 years of experience in event branding qualifies us as the best event branding company of choice.
We are graphic design and branding experts with market knowledge of event branding requirements such as;
Understanding the event objectives
Creating visuals that align with the event objectives
Proposing various branding styles across all mediums
Design & Fabrication of custom booths stands, and markers
Comprehensive Branding
Supply of all printed & branded materials such as gift bags, pens, notebooks, t-shirts, polo shirts, umbrellas, Mugs, posters, brochures, caps, etc.
Event branding supply support services and
De-branding after the event
Expo booths & Tents branding
Once you settle on the size of the booth or tent, it is time to get your branding right by ensuring it looks as attractive, engaging, and as sellable as possible. Generally, we identify areas to be branded guided by your expectations. Then, we agree on the artwork design, printing, and branding timelines to ensure the area is ready as soon as the event commences.
Booths can be built to suit the client's taste with custom fittings to make them unique as well as reflect the company brand guidelines. It is important that custom booth work begins as soon as an agreement has been struck to ensure the timely delivery of a complete branded expo booth.
Tents on the other hand are fitted with banners, posters, and branded point-of-sale stands to promote brand visibility. Among other items provided to completely brand a booth and tent are the backdrop banner, roll-up banner, pop-up stand banners, indoor and outdoor teardrops, feather banners, and telescopic banners.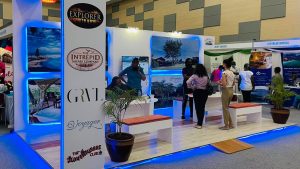 Branded visibility materials
An event becomes complete with branded merchandise giveaways. The most popular items include Fliers, brochures, pens, notebooks, mugs, t-shirts, polo shirts, Umbrellas, Flash disks, card holders, caps, and gift bags. To ensure all are ready before the expo, engage us in good time for quick delivery on site and at competitive rates.
Besides expos, we also provide branded materials to AGMS, Seminars, Retreats, and team-building activities across the country. In general, we always ensure you get your branding right at every point of B2B and B2C activities.
To make an inquiry, call us today at 254 707 624 629 or +254 733 624 629. Email us at brand@designhubconsult.com