Are you a marketing consultant, Human resource manager, sales executive, or front office officer looking for the best end-year branded merchandise gifts? We are your go-to branded promotional items consultant. At Design Hub Ltd, we ensure you get your branding right.
Since 2020, business promotion has been on the decline due to the effects of COVID-19 which slowed down business activities such as seminars, team building, annual general meetings, and company events. But it is now a new dawn since the pandemic has slowed down allowing business activities to thrive once more.
At Design Hub Ltd, we ensure to get your branding right on all customer touchpoints for brand authenticity that in turn promotes customer loyalty as well as excitement among the stakeholders. We help you with quality branded merchandise services for all business activities.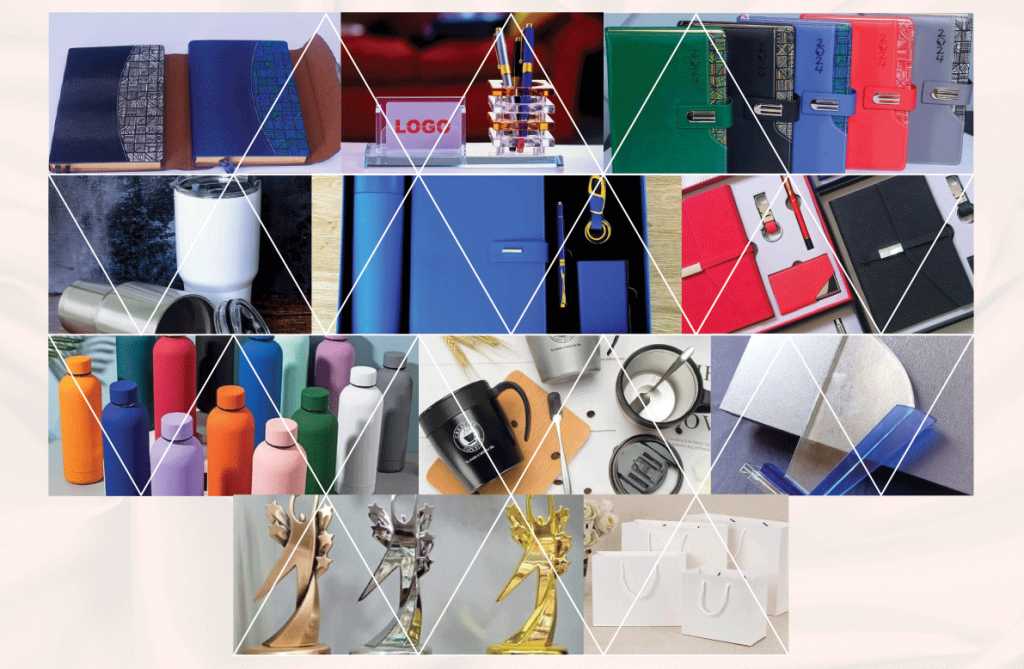 Why branded merchandise is important?
A branded promotional gift is a bridge that the business can use to connect to the customer better
A promotional item is an affordable and effective marketing strategy
A branded gift initiates a customer loyalty journey by often reminding them about the business
The branded merchandise helps to build lasting relationships with customers
It is a way of generating quality leads during an event
Branded merchandise promotes brand awareness among customer circles
Branded gifts such as mugs, pens, water bottles, or notebooks help boost the employee's morale
Lastly, branded merchandise helps you stand out amongst the competition
Quick read: 4 questions to consider before branding merchandise
What Branded merchandise is available for you?
Branded diaries and notebooks
Diaries and notebooks come in different sizes i.e. A5, B5, and A4. They can either be directly printed, engraved, or debossed depending on the available budget, look and feel, and target customer.
Branded Mugs and Water bottles
Mugs and water bottles can serve as personal and general giveaways. They can be personalized with individual messages targeting employees or general logo branding for AGMs, seminars, or customer giveaways. They also come in different shapes and sizes with a difference in costs as well.
Branded Pens and Keyholders
Pens and keyholders are among the cheapest branded merchandise items available in the market. However, there are standard or normal plastic pens and keyholders and executive pens and key holders. Again, this is informed by the target audience. For instance, if planning for roadshows and activations then you can choose to go for the standard branded items.
Branded T-shirts and Polo-shirts
T-shirts and polo shirts are among the most used internal branded merchandise. SMEs often order branded t-shirts and polo shirts as part of staff wear and also as marketing wear during business events. The quality also varies from normal, mid, and heavyweight. Mostly, t-shirts are either screen printed, heat transferred, or no-cut printed while polo shirts are embroidered.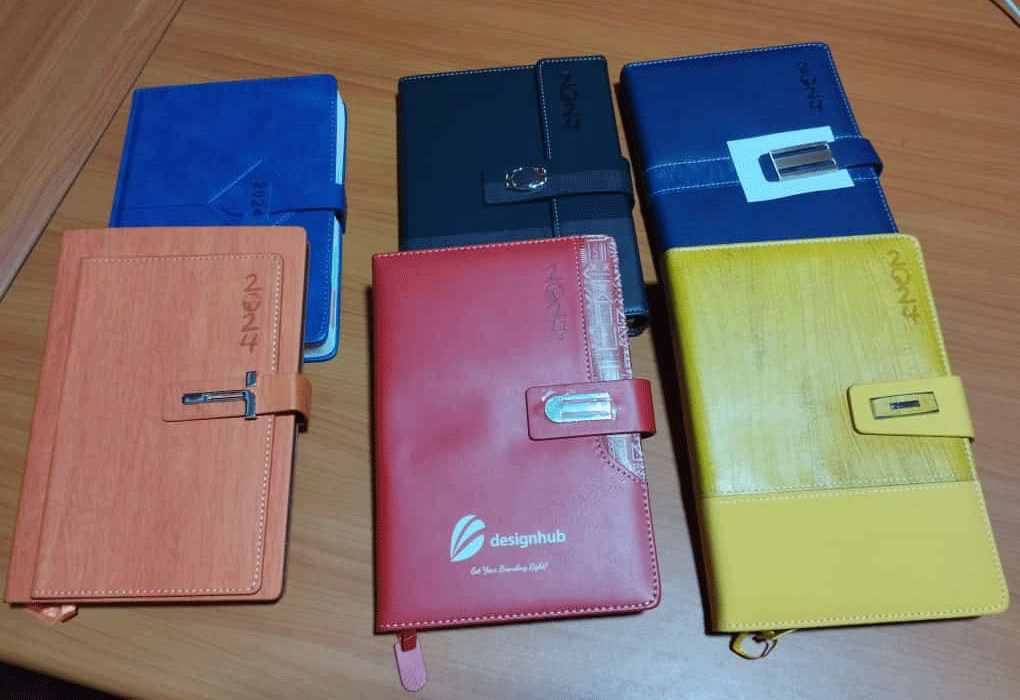 Also read: 7 best promotional items in Nairobi
Branded hoodies and jackets
Hoodies are among the favorites for employees to wear during work days and events since they are trendy, warm, and smart. They come in different sizes, quality, and colors allowing you to identify the coolest of them all. Hoodies are also customized with African print to make them more attractive and unique.
On the other hand, jackets are seasonal although the new trend for half jackets is catching up. Businesses are now branding half jackets for office wear, events, and as giveaways to premium clients.
Both hoodies and jackets are embroidered for the best finish and longer usage. However, for customization, no-cut printing is now emerging as an alternative technology.
Branded aprons, dust coats, and overalls
These are protective wear for technical work across various sectors. They come in different colors, sizes, and quality and can be customized to meet the brand's requirements. The most used materials are tetron and twill. All three items can either be screen printed, embroidered, or no-cut printed.
Branded caps and reflector jackets
These items are also low-cost branded merchandise mainly used during activations, campaigns, and also office wear during official outdoor engagements such as site visits. Branded caps come in different qualities and colors and can be screen printed, embroidered, or no-cut printed. On the other hand, reflectors are also available in different designs, sizes, and colors. Reflectors are mainly screen printed although, with the no-cut technology, it is now possible to quickly brand.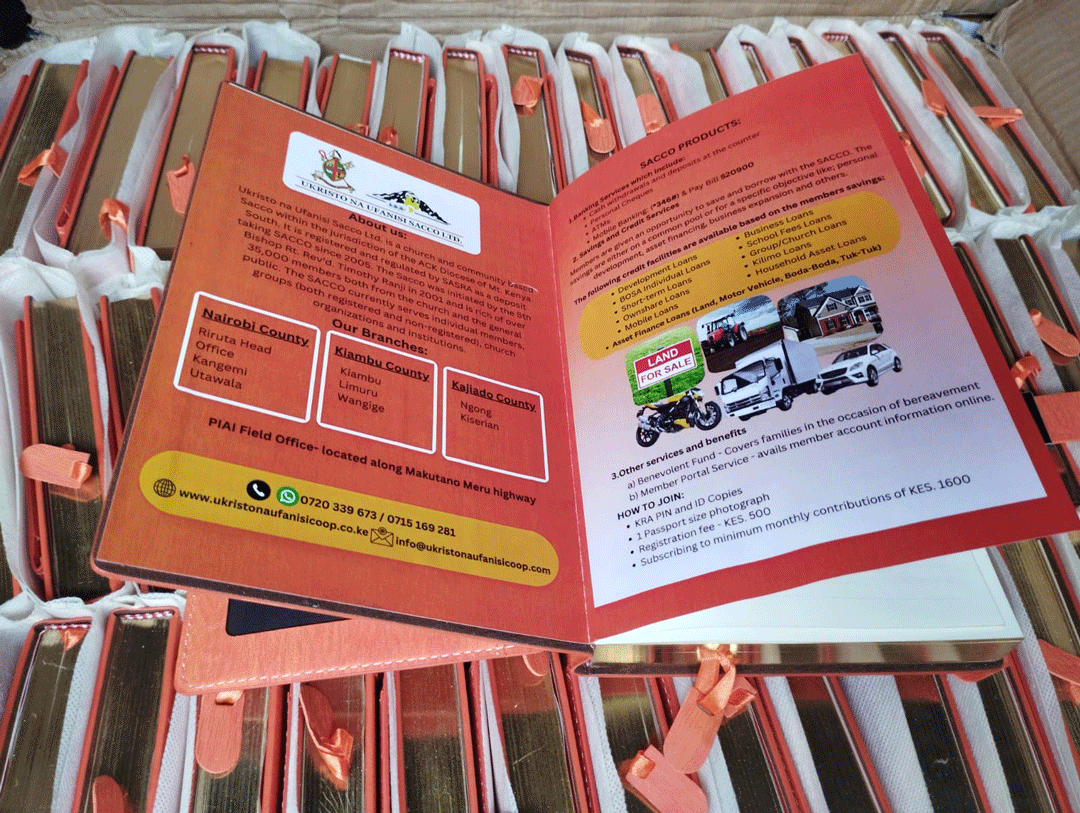 Important read: Top benefits of using branded promotional items
Branded gift and carrier bags
Corporations are the main users of branded gift bags followed by small businesses, especially in the fashion and beverage market. They are either screen printed or embroidered since they come in paper and as fabric. Most customers prefer the A3 size although they are also available in A5 and A4, and also customized for customers in the beverages market.
Branded carrier bags are used by retail businesses as free packaging gifts. Customers who carry them around in return help in the business marketing. Due to their low costs, they are ordered in large quantities with a minimum of 100 pieces.
Branded mouse pads and coasters
Mouse pads and coasters almost serve the same purpose since they are used on a personal level and constantly placed on the workstation. They suit the office environment therefore gifted to employees and customers who are likely to use them during office hours. They are heat transfer branded and come mainly as circles and rectangles.
Branded umbrellas and parasols
These are protective items from the day's weather conditions. They provide cover while walking or while offering outdoor services. At strategic points, parasols positively help in brand awareness to reach both foot and motorable traffic. Similarly, umbrellas are a must-have item during stakeholder meetings such as AGMs, seminars, and expos.
Both the umbrella and parasols are screen printed as well as No-cut for full-color images.
Besides the above 10 best end-year branded merchandise, there are other brandable products in the market. To ensure you get your branding right, work with the top branding company in Nairobi Kenya. Begin or switch your business branding journey with us.
Reach us through email; brand@designhubconsult.com or through mobile; +254 707624629 or +254 733624629