The introduction of affordable internet has promoted businesses to advertise online using tactics they best know how.  Bill Gates said, ''The Internet is becoming the town square for the global village of tomorrow''.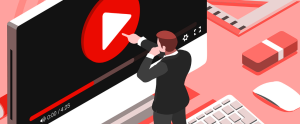 The tomorrow he talked about is today where everything is 'Google this, Google that'. Because as you say it, Google has all the answers including; How to advertise online, How to sell online; How to create online Ads and maybe when you search precisely; Best way to advertise online. All this answers will lead to the following:
What product or services do you wish to advertise?
Who are the buyers, are they online?
When can the customer access goods or services?
How is the delivery Process?
Where is the physical address, is it accessible?
If all the above questions are answered then consider the channel and type of Ad to use. Depending on media channel selected, a static ad, pop-up ad, rich media Ads, text or display Ad could be used. Social media advertising therefore, has a wide target reach that leads to inquiries and finally business.
To advertise online;
Relay a single message
            This enhances brand building and sells the product directly to end user.
Call to Action
            It should engage the buyer and prompt action (clicking to a website to purchase). I.e. Click to save 50%.
Attractiveness
            The Ad should catch the eye to pay attention. This could be through White space, color- contrast and emphasis, patterns among others.
Readability
            The typography should be simple, direct to the point and engaging.
Images
           Clear, sharp and understandable images increases customer confidence to explore more and interact with the product.
Having thought through, it's time for creative process. Shall we?