Globally brands have been competing aggressively to stand out and command the market including influence on government of the day.Also governments have been consulting major brands that largely impact on economy.The world has evolved in several occasions prompting regulations to be adapted and implemented across the globe.In this case is the Carbon emission regulations that call for unified compliance to prevent global warming that could result to irreversible effects.
Therefore the water has been stirred again to settle the digital compliance to every state that trasmits on analogue platform.And Kenya to be precise have been shifting deadline until it can't be changed anymore.According to Edwin Artzt,
Brand value is very much like an onion.It has layers and a core.The core is the user who will stick with you until the very end.
So you could be wondering what i'm driving to?It's time to impress for K24 and KBC.It's now or never.Because major Tv stations have bowed down for a while until they are able to offer contents on their platform.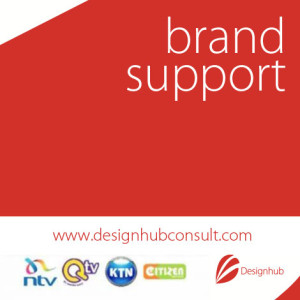 What does K24 and KBC have to do ?
1.It's time to have prime news
2.Bring out faces that viewers will associate with.
3.Connect with the audience physically,emotionally and if you like spiritually.
4.Air contents that is worth audience.That which was aired in NTV, KTN AND CITIZEN.
5.Lastly be trendy.
In regards to above,that other business whether in goods or services ,should always rise to either re-brand or build a new identity afresh.It will not be right for KBC,K24 AND KISS tv to build a new identity but it's time to reflesh.And if needs be poach as much as possible not for the ivory in the wild but work force in the media houses.