Technology is here with us to stay and just like you never choose  where,how,when to be born,it comes with the how,where and when to use it.
It's evolving 24hrs, 7days a week, but the question is how innovative,efficient and effective are you with technology.
"People who succeed have momentum. The more they succeed, the more they want to succeed, and the more they find a way to succeed. Similarly, when someone is failing, the tendency is to get on a downward spiral that can even become a self-fulfilling prophecy." Tony Robbins
Safaricom is a great brand but it has not come easy and never will it be easy because it's own success it's becoming a threat to itself.You may ask how,the AT&T way.
But as brand owners,personalities and pre-entreprenuers with a greater vision we can learn several aspects from the communication mammoth.
Safaricom has incorporated itself and loaded it's chipset on every Kenyan mind.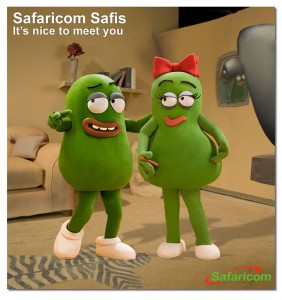 1.The name safaricom itself,i mean you go for safaris don't you.
2.Although here we agree to disagree,it's pricing was once the best but today is the new Kencell.
3.It's cards are as low as 5bob,why because they know you only need airtime to call and not store it.
4.Recently they had a countrywide Photography experience to capture beautiful people in an awesome nation.
Check out for safaricom widget  and have those images as your wallpaper.
5.The use of Swahili phrases such as………?
6.Oooooh the freebies.Who was that Millionare again?
7.The trademark-MPesa.Because they know our spirit of harambee is inborn and for convenience a miracle baby is in our pockets.
What are your tactics to revolutionalize your world?
Ours is Brand support. https://designhubconsult.com/.We innovate that identity concept,efficiently create visual styles and effectively brand your business.