Did you know that you can now print on any flat surface affordably? Well, the latest technology on flatbed printing gaining traction continues to revolutionize the printing industry.
Since flatbed printing was discovered, local printers have adopted the technology over time resulting in competition that has greatly reduced the cost of production.
Additionally, the availability of printing materials has also played a critical role in the adoption of the technology across various industry applications. It is possible to print on any flat material such as wood, tile, plastic, metal, fabric, canvas, etc. Amongst the commonly printed materials are ABS, forex, corex, wood, and fabric.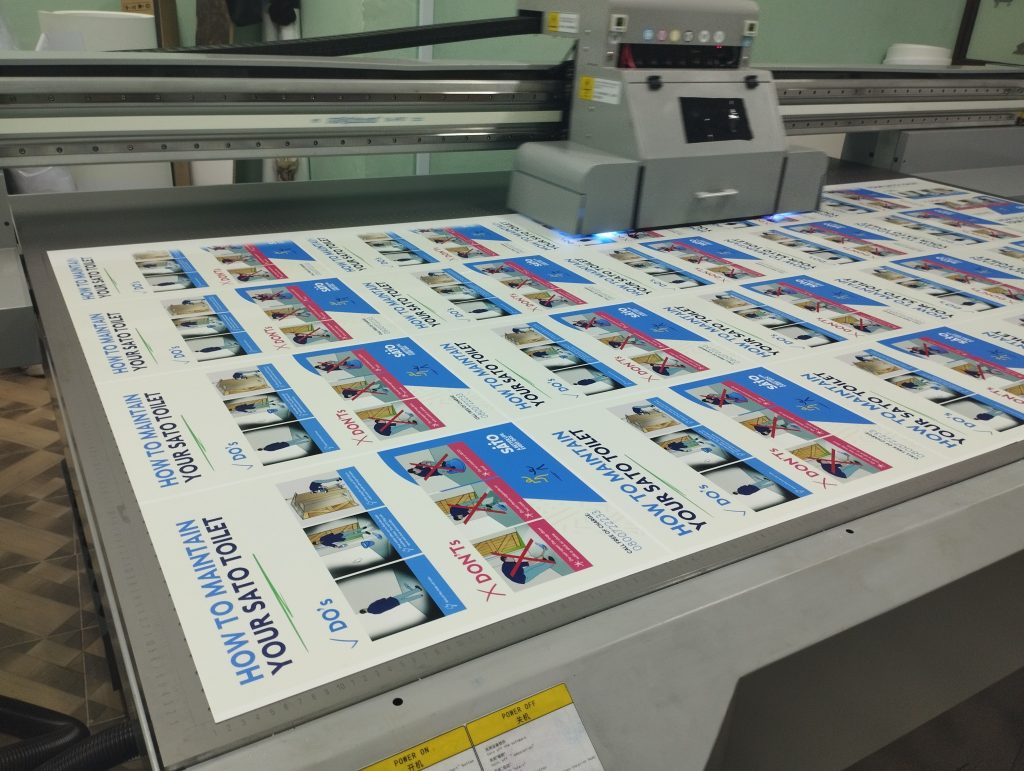 What is flatbed printing?
According to pri solutions, flatbed digital printing is simply the use of an inkjet printer to print on a variety of substrates of different sizes and materials that are not normally associated with standard inkjet printing.
A flatbed digital printer uses inks similar to those of the inkjet printer you may have in your home or office. The main difference is the ink itself, and the curing process.
However, Flatbed digital printers use ink made of acrylic monomers. Once the ink is exposed to a UV-light source, the monomers cure (or polymerize). Polymerization is a chemical reaction that binds the monomer molecules together.
What thickness can a Flatbed print?
A flatbed printer can raise depending on the material thickness. This is because they have adjustable printing beds. Also,you can do Flatbed Digital Printing on something as delicate as a sheet of paper or as thick as a wooden door. Some flatbed printers can even print on items up to several inches thick and with a wide range of dimensions, limited only by the flatness of the material and the printing device's capabilities.
In Kenya, the Flatbed printing concept is used on small items and large materials. For instance, a small  UV flatbed printer is used to print diaries, notebooks, pens, water bottles, flash drives, etc. While a large flatbed printer on the other hand can print objects measuring up to 8 feet by 4 feet. Flatbed printing technology is quickly catching up with large-format printing because it is already taking away printing on adhesive stickers that are commonly mounted on flat surfaces.
For instance, a project that could have resulted in the purchase of a Forex board and a printed sticker is now simplified by printing on the Forex board directly. Another advantage is the efficiency in production since it reduces the need for sticker pasting on surfaces and overall printing costs.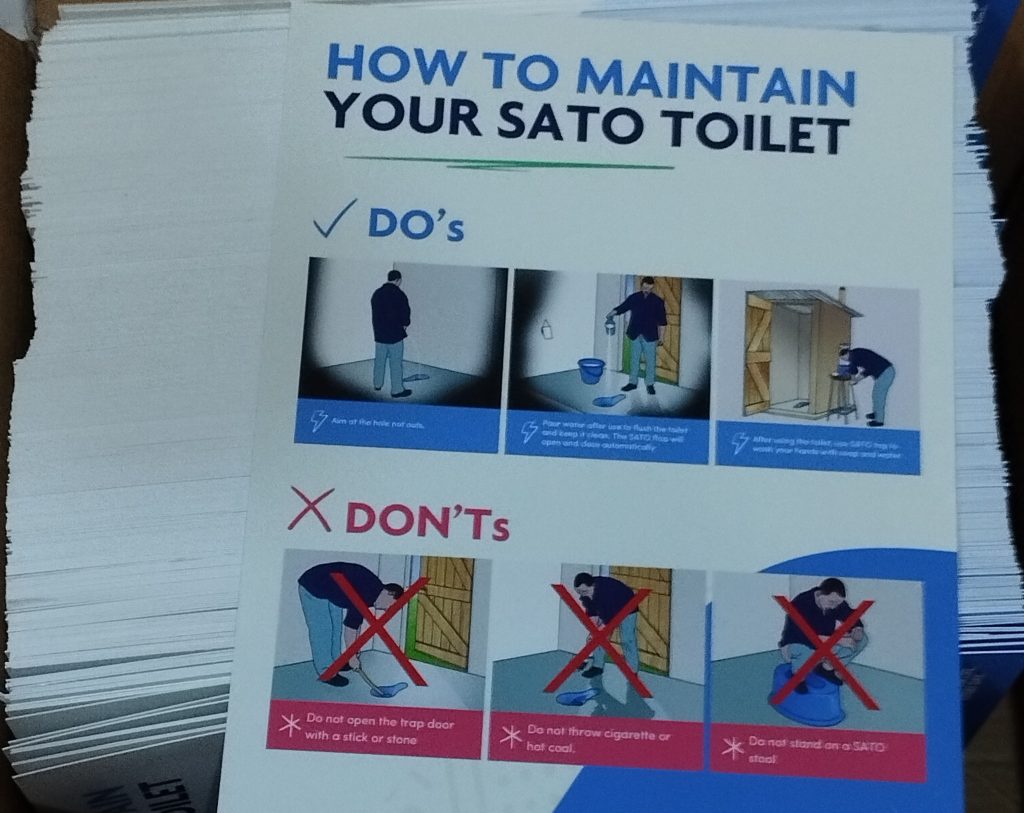 Flatbed printing applications
Since the printing technique discovery, a lot of organizations are confidently adopting the application to sort out their visibility needs.
Security firms in Kenya are using flatbed printed posters that are hardy to resist rain and sunlight glare that constantly cause damage to paper posters. Flatbed printed ABS material comes in various thicknesses that fit the work at hand.
Besides the security firms' use of ABS posters to mark customer premises, trash companies, and services companies alike have equally increased usage attracting even promoters of goods and services. In fact, it is most likely that the poster of a telecom or soda company at your local shop is a flatbed printed ABS poster.
Likewise, interior designers have creatively discovered the magic of flatbed printed materials compared to painted or pasted decoration. This is because anything can be printed and adjusted to match the desired outcome.
How much does Flatbed printing cost?
Well, printing is charged per the artwork and material to be used. A printer is able to advise on the best cost possible after evaluation of the design and especially the size of the artwork vis a vis the possible print area available.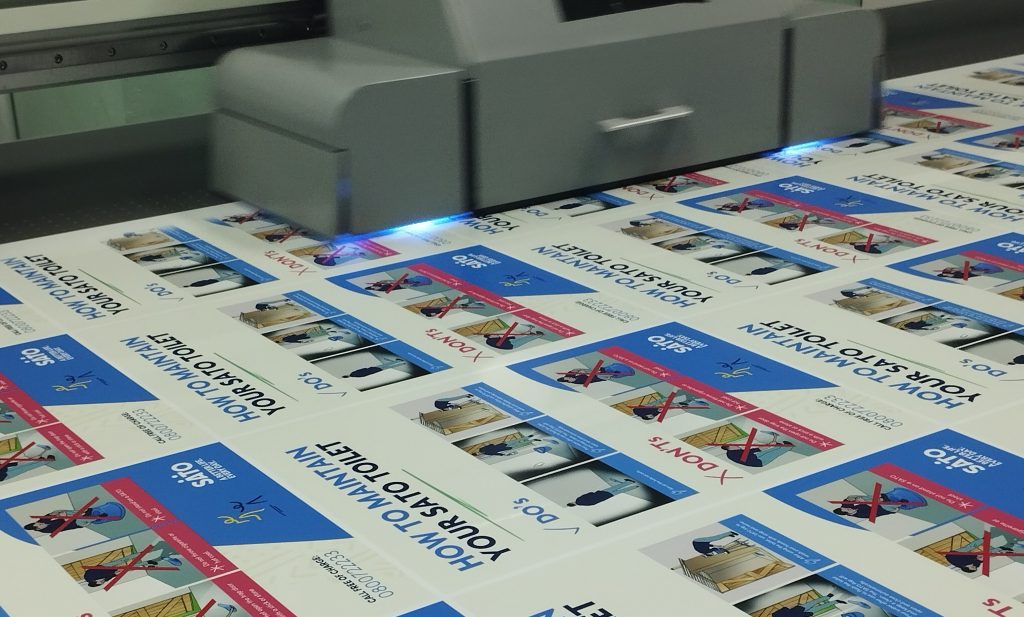 How can I get Flatbed printing services?
It is easy. Simply write to us at brand@designhubconsut.com or call us now at +254 707 624 629 to talk to a consultant. You may be requested to share the artwork for evaluation and further advice.
Get your branding right.