In the recent past, personal and business brands have faced negative criticism in regards to personal appearances as well as product and services.
International Brands such as Pepsi had to re-brand with a new logo design  and visual style language so as to refresh and command their re-appearance
in the market.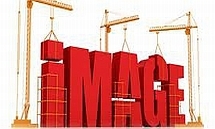 In the local circles,Nairobi Aviation College was heavily hit and their path to recovery will be full dependent on the following factors;
1.Rebuild and Restore. Crisis cloud will persist for a while but this will not edge the brand out of business. As you scrutinize , redress and assume responsibility the brand is on recovery process.
2.It begins with Order. As you intend to revamp, take great and paramount care of what you have not to further injure the brand. Take time and trace recovery roots of successful brands.
3.Time is best Resource. Play your part and wait.Customers  will sooner than later start appreciating your new image.Follow your plan with check-ins and schedules to re-build customer loyalty and trust.
4.Regular communication is key.Open up lines for suggestions and updates on progress.This could be done through Social media sites,Commercials or outdoor advertising.Maintaining the status quo will led to rumour mongering which in return lead to downfall of your brand and finally exit the market.Let your clients know what you are working on and the how of achieving un-compromised quality.
5.Reflect.Learn and discover where you could have gone wrong and take necessary measures not be the victim of the next hitman.
An image is not simply a trademark,a design,a slogan or an easily remembered picture.

It is a studiously crafted personality profile of an individual,institution,corporation 

product or service.-Daniel J.Boorstin
For re-branding services, reach us Now