"Let there be Shoes"
Great minds inspire simple ideas into world class multinationals. Zappos story should give you hope that one day you will make it to hug success and never let it go.They kept their vision alive by planning for the future.And guess what,their prediction was right.Read their story and be encouraged to start,continue and finalize on your dreams.
The year was 1999, and our founder Nick Swinmurn was walking around a mall in San Francisco looking for a pair of shoes. One store had the right style, but not the right color. Another store had the right color, but not the right size. Nick spent the next hour in the mall, walking from store to store, and finally went home empty-handed and frustrated.
At home, Nick tried looking for his shoes online and was again unsuccessful. Although there were a lot of "mom and pop" stores selling shoes online, what was interesting to Nick was that there was no major online retailer that specialized in shoes. So, since it was 1999 and anything seemed possible at the time, Nick decided to quit his day job and start an online shoe retailer… and Zappos.com was born!
The original idea was to create a web site that offered the absolute best selection in shoes in terms of brands, styles, colors, sizes, and widths. Over the past 9 years, the brand and aspirations have evolved, and in addition to offering the best selection, with the goal to be the company that provides the absolute best service online — not just in shoes, but in any category.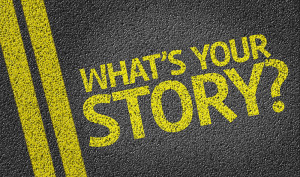 So here is the vision:
     One day, 30% of all retail transactions in the US will be                  online.

     People will buy from the company with the best service and the      best selection.

     Zappos.com will be that online store.
We believe that the speed at which a customer receives an online purchase plays a very important role in how that customer thinks about shopping online again in the future, so at Zappos.com, we have put a lot of focus on making sure the items get delivered to our customers as quickly as possible. In order to do that, we warehouse everything that we sell, and unlike most other online retailers, we don't make an item available for sale unless it is physically present in our warehouse.
"Zappos and Amazon sitting in a tree…" – Tony Hsieh, CEO of Zappos.com, Inc.
In July of 2009, Zappos.com, Inc. announced its plans to join the Amazon.com, Inc. family. With both companies sharing such a strong passion for customer service, we were very excited to begin growing together, By 2010, Zappos had grown so much that there was need to restructure the company so that we could continue to offer customers the very best service possible. For us to have the flexibility to possibly sell anything and everything one day, we needed to make this change. On May 1, 2010, Zappos was restructured into ten separate companies under the Zappos Family umbrella.
Regardless of our structure, our goal is to position Zappos as the online service leader. If we can get customers to associate the Zappos brand with the absolute best service, then we can expand into other product categories beyond shoes. And, we're doing just that.
To read other stories….http://turndog.co/2013/03/18/the-best-brand-stories-in-the-world-2013/