In the dynamic world of business branding, where competition is fierce and attention spans are fleeting, the importance of a strong and distinctive brand cannot be overstated. Your brand is more than just a logo; it's the sum total of perceptions, emotions, and experiences that customers associate with your business.
Designhub Ltd stands out as a beacon of creativity and innovation in the bustling landscape of branding companies in Kenya. Our core mission is to communicate with your target audience in a way that is not just effective, but also innovative and impactful. Just as the passion that drives a business owner to establish their venture is unwavering, we channel that same driving force into generating branding ideas, visuals, and content for both new and rebranding businesses. Our goal is to create a branding identity that is not only simple, strong, and bold but also one that resonates deeply with your audience. At Designhub Ltd, we understand that getting your branding right is the key to unlocking success.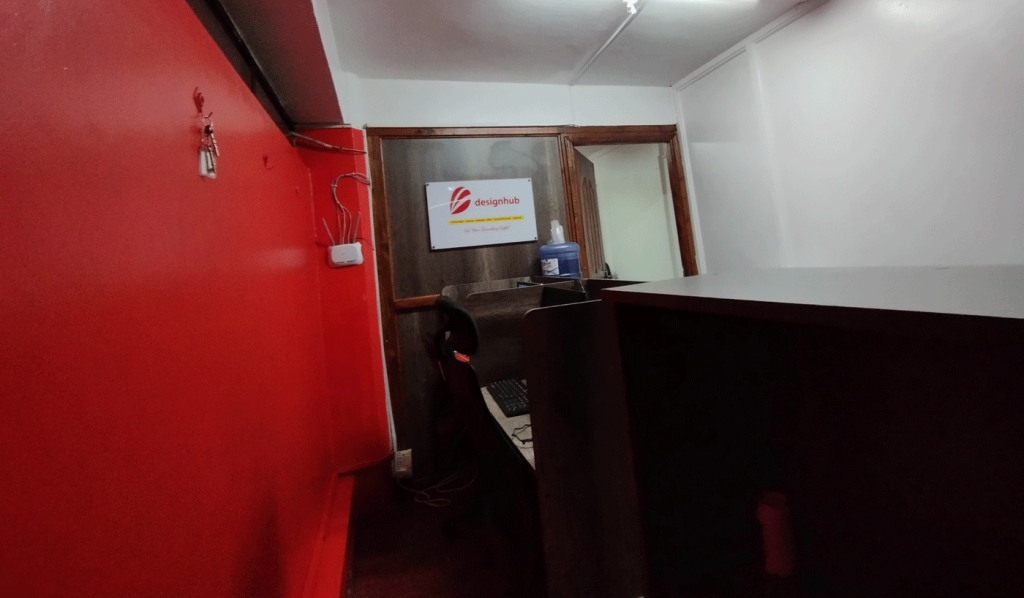 Why Choose Designhub Limited?
In the bustling marketplace of branding companies, what sets us apart? Here are a few compelling reasons why Branding Excellence Kenya is the right choice for your branding needs:
Experience and Expertise:
With over a decade of experience in the branding industry, we have honed our skills and deepened our understanding of what it takes to create impactful brands. Our team of talented designers, strategists, and branding experts work collaboratively to deliver results that exceed expectations.
Comprehensive Services: Our suite of services encompasses every aspect of branding, ensuring a holistic approach to brand identity. From merchandise branding to event, office, shop, and vehicle branding, we've got you covered. We understand that each touch point is an opportunity to reinforce your brand's message and values.
Creativity Meets Strategy: Creativity without strategy is art; creativity with strategy is effective branding. Our approach combines innovative design with a strategic foundation. We dive deep into understanding your target audience, market trends, and your unique value proposition to create brands that resonate and endure.
Quality and Attention to Detail: We believe in delivering nothing short of excellence. Whether it's a simple business card or an elaborate expo stand, our commitment to quality and attention to detail remain unwavering. We take pride in the meticulous craftsmanship that goes into every project.
Client-Centric Approach: Your vision and satisfaction are at the heart of everything we do. We listen to your ideas, understand your goals, and tailor our solutions to align with your brand's aspirations. We consider ourselves not just a service provider, but a partner invested in your success.
Our Services
Branding Services:
Merchandise Branding: Elevating Visibility, One Item at a Time
Branded merchandise serves as more than just products; they are powerful tools to enhance your brand's visibility and recognition. Our merchandise branding services include a wide array of items such as t-shirts, poloshirts, mugs, umbrellas, caps, and much more. By imprinting your brand's logo and message on these everyday items, we create a seamless connection between your brand and your target audience. Whether it's a customer sipping coffee from a branded mug or a passerby wearing a branded cap, your brand gains valuable exposure and recall.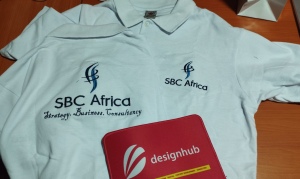 Event Branding: Leave a Lasting Impression on Every Stage
Events provide a unique platform to showcase your brand to a captivated audience. Our event branding services ensure that your brand's essence is effectively communicated through backdrops, stage branding, booths, and expo stands. By infusing your brand's identity into the event's visual elements, we create an immersive experience that resonates with attendees. From corporate conferences to trade shows, our event branding solutions help you make a lasting impression that lingers even after the event is over.
Office Branding: Transforming Workspaces into Brand Statements
Your workspace speaks volumes about your brand's personality and values. Our office branding services are designed to transform your office environment into a living testament to your brand's identity. With carefully crafted stickers, paintworks, frost, and wallpapers, we adorn doors, walls, and glass surfaces with visuals that encapsulate your brand's essence. This creates a cohesive and inspiring workspace that not only engages employees but also leaves a lasting impression on clients and visitors.
Shop Branding: Captivate Audiences through Strategic Visuals
In the retail world, first impressions matter. Our shop branding services are tailored to captivate customers from the moment they step into your store. Through compelling point-of-sale displays, signage, and meticulously executed paintwork, we ensure that your brand's identity is seamlessly integrated into every corner of your shop. This not only reinforces your brand's presence but also enhances the overall shopping experience, leaving customers with a memorable impression of your brand.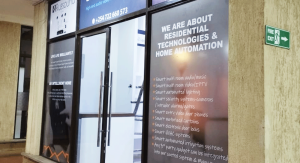 Vehicle Branding: Transforming Commutes into Brand Engagements
Turn your vehicles into eye-catching mobile billboards with our expert vehicle branding services. Whether it's cars, vans, trucks, or buses, we specialize in transforming these vehicles into dynamic brand assets. Through strategic branding elements, we ensure that your message travels far and wide, reaching potential customers on the move. This mobile exposure increases brand visibility and creates a memorable impact that lingers in the minds of passersby.
Printing Services:
General Office Printing: Elevate Your Business Communication
In the realm of business, the power of a well-designed letterhead and a professionally crafted business card cannot be underestimated. Our general office printing services cover these essential supplies and go beyond to include company profiles and annual reports. These materials are not only functional but also play a crucial role in establishing your brand's professionalism and credibility. By incorporating your brand's identity into these materials, we ensure that every piece of communication emanating from your office is a cohesive representation of your brand.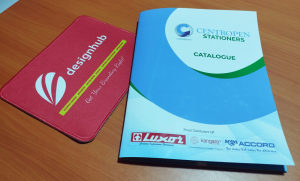 Marketing Printed Supplies: Captivate and Engage with Impactful Materials
When it comes to marketing, print materials continue to be a versatile and attention-grabbing medium. Our marketing printed supplies are designed to capture attention and tell your brand's story effectively. Brochures, flyers, banners, billboards, rollups, teardrops, and pop-up banners are just a few examples of the materials we offer. These materials become powerful tools to engage your target audience, whether it's at events, trade shows, or even within your retail space. By harmoniously blending visuals and content, we create materials that not only communicate information but also evoke emotions and leave a lasting impact.
Crafting Your Brand's Identity Through Print
At Designhub Ltd, we believe that every print material is an opportunity to express your brand's identity. Whether it's a simple business card or an elaborate rollup banner, our approach remains consistent: infuse your brand's essence into every detail. Our experienced team of designers and printers ensures that colors, typography, and visuals align seamlessly with your brand's guidelines. The result is a collection of print materials that not only uphold your brand's consistency but also resonate with your target audience
When it comes to selecting the best branding company, Designhub Ltd stands head and shoulders above the rest. Our unwavering commitment to innovation, creativity, and excellence makes us the ultimate choice for businesses seeking to transform their brand identities into compelling narratives. From the moment we embark on a branding journey, our dedication to effective communication, impactful design, and memorable experiences shines through in every step of the process.
At Designhub Ltd, we don't just create brands; we craft stories that resonate with audiences, leaving an indelible mark on their minds and hearts. Our comprehensive suite of branding and printing services ensures that your brand's voice is consistent across every touchpoint. Let us be your partner in shaping brand identities that leave a lasting imprint.