Websites design
E-Commerce portals
Mobile design
Social media design
Banner Ads
An online footprint will always be the easiest and fastest form of growing your audience. Today, before you are known, you must be found online. Starting somewhere means getting a social media page that is well designed and branded. Secondly, think of a mobile-friendly website and get it done to reflect your business approach.
Websites Design
A modern business website should be responsive in order to give your customers a seamless experience across all media devices.  A responsive website should be;
Well designed and functional layout
Easy to use the navigation
Optimized for Mobile
Fresh and quality content
Readily accessible contacts and location
A clear call to action
Optimized for search and social media
Branding reflects your business brand
We help you build all types of websites such as; E-commerce, Business, Entertainment, Portfolio, Educational, Non-profit, Project websites among others.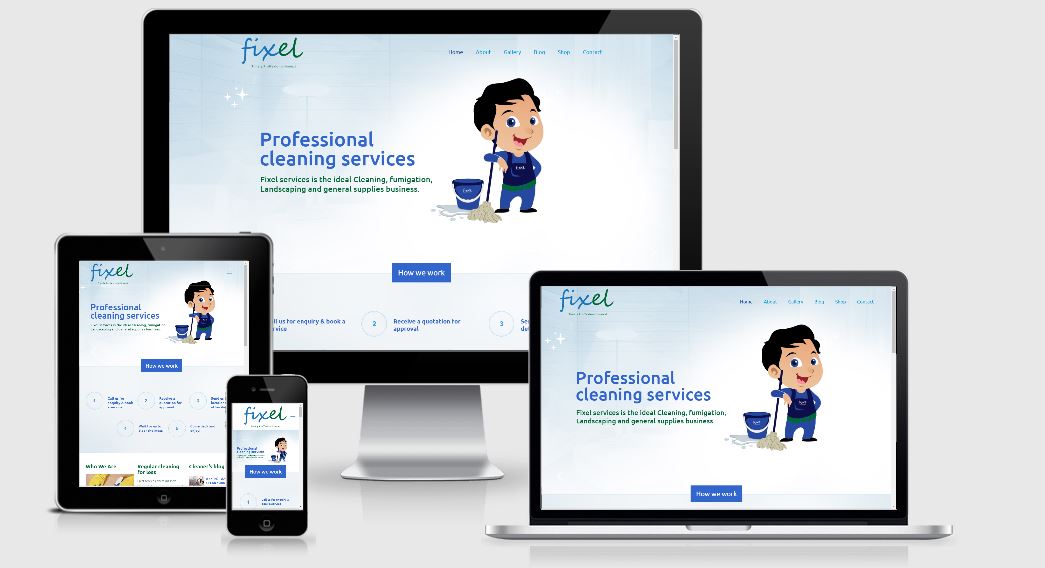 Additionally,  businesses are turning to e-commerce websites for online marketplace buying and selling of Goods and Services. Therefore we help you develop an e-commerce platform that can be linked to your website.
E-commerce Portal
These are online platforms that allow businesses to conduct interactions and transactions with customers as well as suppliers instantly, therefore facilitating a more natural and connected operation. They include;
Business to Business (B2B)
Business to Consumer (B2C)
Consumer to Consumer (C2C)
Consumer to Business (C2B)
Business to Administration (B2A)
Consumer to Administration (C2A)
Every business selling goods should launch a virtual shop. This will make it possible for customers to place orders with convenience and save walk-in time. On the other hand, you'll adopt drop shipping as you study and analyze customer purchase behavior and preference.
Mobile Applications
A mobile application also referred to as a mobile app or simply an app is a computer program or software application designed to run on a mobile device such as a phone, tablet, or watch.
Today, mobile apps are used to easily manage tasks for improved customer experience and are used in areas such as finance, communication, education, shopping, business, and banking.